Here's an overview of the Clash of Clans balance changes and game adjustments that arrived in the June 2023 update.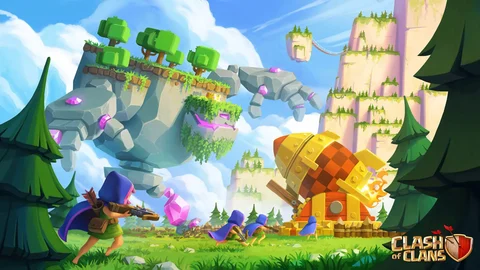 Clash of Clans has recently undergone a massive new update. In it, we saw the arrival of the Super Hog Rider, the novel addition of the Apprentice Warden, two new magic items, and other huge changes.
This also includes several balance changes that will shake up the game. They're not exactly the most major of changes we could have asked for, but you will certainly feel a difference in the gameplay experience.
In any case, let's dive into all the balance changes that were introduced in the Clash of Clans June update.
Clash Of Clans Balance Changes (June 2023) - All Buffs And Nerfs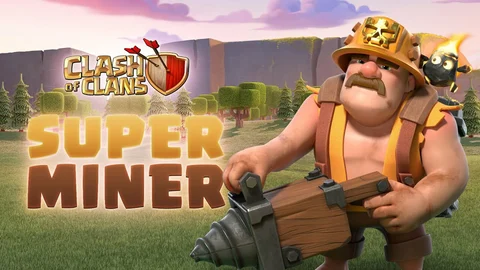 Balance changes are often a rarity in Clash of Clans. That being said, these new adjustments will surely be a welcome sight.
Here are the balance changes that were added to Clash of Clans:
Level 9 Miner HP increased from 1,200 → 1250.
Level 9 Super Miner HP increased from 3,200 → 3,500.
Removed randomness from attack position selection of Mountain Golem and Flying Fortress in Clan Capital.
Eagle Artillery will be less likely to target Healers.
Grand Warden will be less likely to follow Archers and Barbarians.

Troops will deploy from Siege Machines faster than before if there are many Troops embarked in the Siege Machine.
Rage Spell Tower reload speed increased by 20 seconds.
Rage Tower damage buff decreased from 100% → 90%.
Reload time for other Spell Towers (Poison and Invisibility) increased by 10 seconds.
Clash Of Clans Balance Changes (June 2023) - Game Changes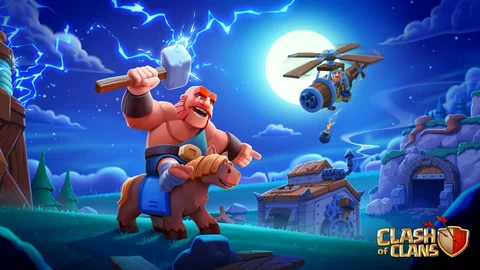 The update has also added a small set of game changes that will affect the game in minor, but noticeable, ways.
Here are the newly introduced game changes:
A confirmation pop-up will appear before a Clan Capital Raid attack if your Capital Gold storage is more than 90% full.
Your custom deployment bar size option during Builder Base attacks has been limited to prevent buttons from appearing too small to tap.
The Trophy calculation formula for Builder Hall Level 6 - 10 players has been improved.
The "Full" tag has been removed from Builder Base Army Camps.
The League Shop is now accessible from the Builder Base.
Personal Breaks have been disabled. You will now be able to log in to Clash of Clans and you will not be kicked out.
Bonus Capital Gold for remaining Troops after clearing a District has been tripled.
Clan Games should always have a minimum of four claimable Builder Base and four claimable Home Village tasks.
For more Clash of Clans news and guides, check out: