This guide shares all the cards in Clash Royale that have a Card Evolution. It covers the card's abilities and the cycles needed to unlock them in battle.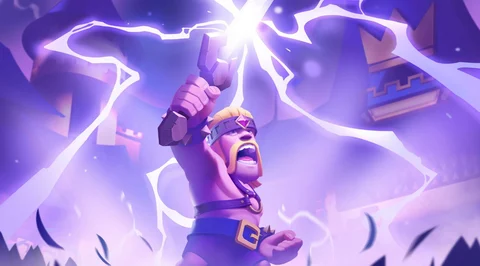 Card Evolution is a new feature in Clash Royale that gives cards special animations, upgraded stats, and abilities.
You can unlock a Card Evolution by using Evolution Shards.Once unlocked, you can place the card in your deck's Evolution Slot. During battle, you will need to play this card a number of times (also known as cycles) to activate the card's evolution.
When the evolved card is ready, you can play them like a regular card. Take note that once the evolved card is played, the regular card will need to be played a certain number of times before you can play its evolved form again.
Card Evolution is a novel way of constructing decks that are both powerful and dynamic - a true feature all players should utilize if they have the chance.
All Cards In Clash Royale With A Card Evolution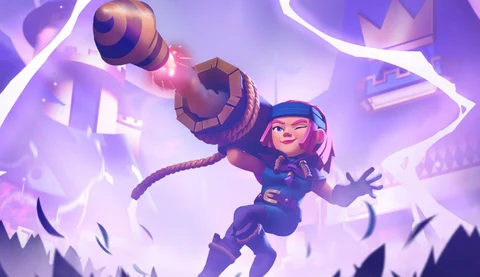 Seven cards in Clash Royale have a Card Evolution: Barbarian, Firecracker, Knight, Mortar, Royal Giant, Royal Recruits, and Skeletons.
Here's a look at all the cards in Clash Royale with a Card Evolution, the number of cycles needed, and the ability it gets:
| | | |
| --- | --- | --- |
| Card | Cycles Needed | Ability |
| Barbarian Evolution | 1 | Each hit increases the Barbarian's hit speed and movement speed. This can be stacked infinitely. |
| Firecracker Evolution | 2 | Upgraded weaponry that launches explosive sparks. These sparks cause area damage and deal additional damage per second. |
| Knight Evolution | 2 | Gains more HP and DPS. The Knight Evolution has a 80% damage reduction shield when moving. |
| Mortar Evolution | 2 | Has more HP and increased hit speed. The Mortar Evolution will launch a goblin in addition to the regular projectile. |
| Royal Giant Evolution | 1 | Deals recoil damage when firing. The recoil damage will push back and damage enemies within a small radius. |
| Royal Recruits Evolution | 1 | Can charge over a long distance. The Royal Recruit Evolution has increased HP and damage output |
| Skeletons Evolution | 2 | Summons another Skeleton Evolution with each hit. The max skeleton count is 6. |
Supercell has stated that they plan on releasing a new Card Evolution at the start of every season.
Eventually, all cards in the game will have their own unique version of this mechanic.
Besides this, Supercell will be releasing the sequel to their highly-anticipated comic book series, The Books of Clash, based on characters from Clash of Clans and Clash Royale. You can pre-order the second volume now.

For more Clash Royale guides, check out:
This article contains affiliate links which are marked with [shopping symbol]. These links can provide a small commission for us under certain conditions. This never affects the products price for you.