Fortnite Chapter 4, Season 2 brings significant changes to the competitive system, offering players a fresh and enhanced experience with exciting new features and gameplay elements. Here is everything you need to know!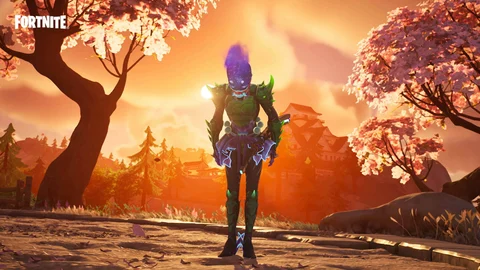 Fortnite's competitive game modes provide players with a platform to showcase their skills and determine the ultimate champion in the battle royale arena. Epic Games actively fosters the competitive community by organizing cash cups and other tournaments, infusing substantial prize pools to further elevate the stakes. However, Epic Games continues to push forward and innovate, refusing to become complacent despite their ongoing success.
Fortnite Arena Playlists
In total, players can delve into three different modes within the Arena offerings:
Hype Reset
With the advent of a new season, the Hype rank undergoes a reset, allowing players to embark on a fresh journey. Reaching the esteemed Contender Rank grants the opportunity to partake in cash-prized tournaments held throughout the season. To qualify for the prestigious FNCS Major 2 competition, players must attain the Champion League in the Battle Royale Arena, showcasing their skill and determination.
For Zero Build players, there are alternative competitions available that do not necessitate reaching the Champion League for participation.
Fortnite Chapter 4 Season 2 – More Tournaments

Apart from the FNCS qualifiers, there will be a variety of additional tournaments available to participate in, offering ample opportunities for players to test their skills and compete. Here's a quick overview of what you can expect!
Fill Cups
Looking to connect with random players and potentially expand your friends list? Fill Cups provide the perfect opportunity to do just that!
Every Wednesday – Trios Zero Build Fill Cup
Every Saturday – Duos Battle Royale
Victory Cash Cups
Chapter 4 Season 2 marks the triumphant return of Victory Cash Cups. Secure your spot in Round 2 and reap the rewards of cash prizes with every Victory Royale you achieve.
Every Sunday for both Solo Battle Royale and Zero Build Trios
Cash Cups

Join the action-packed weekly duos Battle Royale competition!
First round takes place every Friday
Second round is played on Saturdays
Have you seen all the Marvel Skins in Fortnite yet?