The indie survival game, 'Endling – Extinction Is Forever', has been announced to be coming to mobile soon.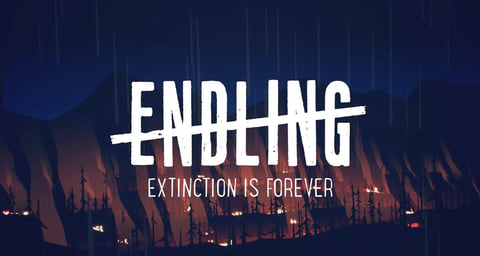 'Endling – Extinction Is Forever' mobile is set for a global release on February 7, 2023.
First launched to PC and console in early 2022, it's a third-person survival game that takes players on an adventure through a 3D side-scrolling world. It was well-received by critics and players alike and was a standout for many as one of the best indie game releases of the year.
The story of 'Endling – Extinction Is Forever' is set in a future where humankind has changed the biosphere to the extent that life is no longer sustainable on Earth. In this apocalyptic scenario, you take control of the last mother fox in the world. Not only must you fight to survive against both natural and man-made danger, but you must also protect your often clumsy cubs.
The devs, Herobeat Studios and Handygames, have stated that the mobile version of 'Endling – Extinction Is Forever' will remain identical to the PC and console versions. None of the features in the original game will be sacrificed for the mobile release.
You can purchase it for USD $9.99 once it is released in 2023. In the meantime, you can pre-register for the game on the Apple App Store, Google Play Store, and Galaxy Store.
Stay up to date with the latest mobile gaming news and guides: