NetEase Games' Mission Zero is having another CBT. Here is everything you need to know, including the release date, download links, and pre-registration details.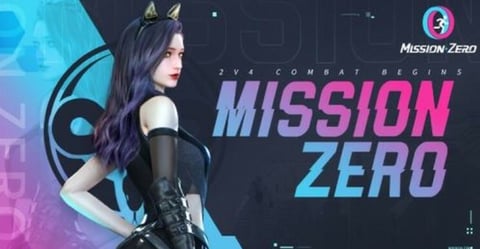 Mobile gaming is more than its fair share of multiplayer RPGs and shooters, so it's always a pleasant surprise when something genuinely different comes onto the scene, and in NetEase Games' Mission Zero, we have precisely that.
Described as a "2v4 competitive stealth game", players are split into teams of chasers or invaders. The two chasers must track down the invaders, who must complete a series of missions without being detected. Think Hitman meets Among Us, and you are not far off.
Both factions have various characters for players to choose from, each with unique abilities that are designed to trick, confuse, or eliminate their opponents.
Available on mobile platforms and PC, the cross-platform game has been conducting a number of regional beta tests ahead of its global launch.
Below, you can find all the information on how to pre-register for the Mission Zero beta, download the APK files, and the regions the game is currently available in.
Mission Zero - Release Date
There is no official release date for Mission Zero, but the most recent CBT is the second the game has conducted, pointing to a game nearing release.
While we don't have any concrete information, Mission Zero will likely get its global release sometime in Q2 2023.
How To Pre-Register For Mission Zero
Interested gamers can pre-register their interest in Mission Zero via the game's official website.
Head to the official Mission Zero website.
Click on the 'pre-register' button.
Select your platform and enter your information.
You're done!
Take note, pre-registering for Mission Zero does not guarantee you a place in the game's CBT, which is both region locked and has a limited number of places.
How To Download The Mission Zero CBT
Mission Zero's second CBT is available on Android, iOS, and PC, going live on December 23.
It currently has no fixed end date, with the developers stating that this test will run longer than the previous one, which was live for less than a week.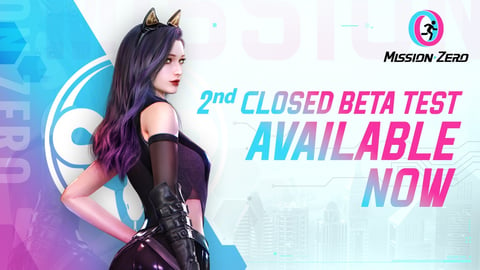 This CBT is available in the following countries:
Thailand
Indonesia
The Philippines
Malaysia
Singapore
To take part, you simply need to download the game for your chosen platform. The following links will get you the files you need:
The recommended system requirements are as follows:
iOS

iPhone 8 Plus, 3GB RAM (iPad excluded)

Android

Snapdragon 660 / Exynos 8890 / Kirin 710 / Dimensity 700 Processor, 3GB RAM, Android 7.0

PC

Windows 10 64bit, CPU i5 2Ghz, GTX750Ti graphics card, 8GB RAM
Players who gain access to the beta can invite friends by completing the 'Play with Friends' event, which will give you codes that you can then dish out to your friends.
We will update this page with more Mission Zero information as it becomes available.
Until then, why not check out our other mobile gaming news and guides: