Crash Bandicoot: On the Run will be shutting down its services in 2023.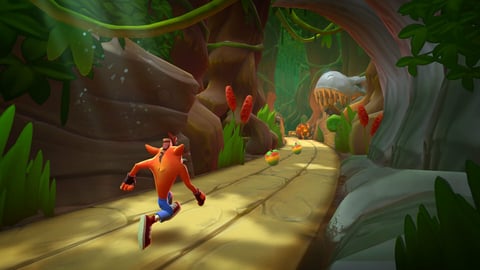 It has been announced that Crash Bandicoot: On the Run will be shutting down on February 16, 2023. The endless runner mobile game allowed players to control classic characters such as Crash and Coco as they run through levels, unlock skins, and defeat enemies.
When it was released in 2021 for both Android and iOS devices, the game received mixed reviews from the Crash community. The style and presentation were praised, however, the repetitive and unchallenging gameplay was criticized. In spite of that, Crash Bandicoot: On the Run managed to top the download charts in several countries and became one of the fastest-downloaded mobile games within the week of its release.
The game, despite its initial successes, struggled with consistent game updates down the road. Shortly after its launch, the development team announced a temporary pause from releasing major updates as they wanted to focus on improving and introducing new features. Crash Bandicoot: On the Run also saw no new game updates in 2022.

This lack of progress, unfortunately, lead to the shutting down of the game. As of writing, all in-app purchases have been turned off. No refunds will be made, so you'll need to make use of your in-game items before the servers are closed next year.
King, the developer behind this game and other mobile favorites like Candy Crush, mentioned this in their statement:
It has meant so much to bring your favorite Crash characters to life and we've sincerely loved making this game. Thank you for spending your time with us and we hope you will join us in one of our many other games.
Stay up to date with the latest mobile gaming news: