Omega Strikers is now available to play on Android and iOS.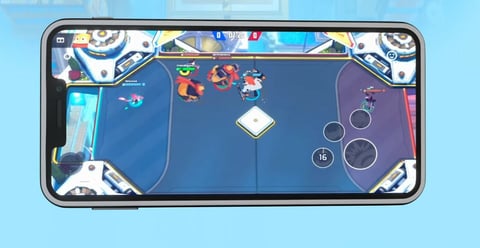 Omega Strikers is now available to play on Android and iOS devices, with the launch of a limited-time open beta.
Starting on December 13, players will have until January 1 to test Omega Strikers on their mobile devices.
Play Omega Strikers on mobile RIGHT NOW

Like the PC Open Beta, this test will run from now until Jan 1, 2023. Cross-play with PC is enabled

RT this post and signup using these links to join:

iOS - https://t.co/ar9kdaK5W9

Android - https://t.co/bxrQ09hkRJ pic.twitter.com/3M4x3lwKVo

— Omega Strikers (@PlayOmega) December 13, 2022
Cross-progression and cross-play with the already released PC version have also been enabled.
The beta appears open to everyone - with no region restrictions - and you can get involved by heading to the Google Play Store (Android) or Apple TestFlight (iOS) and downloading the beta.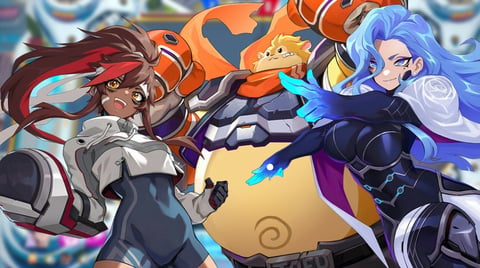 Developed by Odyssey Interactive, Omega Strikers is like a mix between hockey/soccer and a hero-shooter. Games are played 3v3 with the aim to score more on your opponent than you concede yourself. Players choose one of a growing list of strikers who have three unique abilities that can be used to smash their opponent off the field.
The free-to-play title became somewhat of a cult hit when released on PC earlier this year. However, concurrent player numbers have dropped in recent weeks, and planned content has been pushed back to the game's global launch, set for February.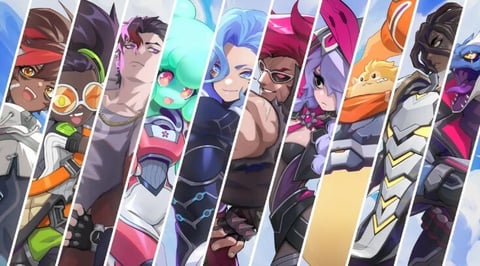 In October, Odyssey Interactive revealed they had secured USD 19 million in funding to increase the size of the development team with a stated focus to bring the game to more platforms quicker, with console ports also planned.
The developers also promised that they would use the bigger team to "address some of the biggest feedback points from the beta" while also adding more characters and content.
The developers have stated their ambitions to make the game an esport and envision a competitive scene where mobile, console, and PC players compete together and against one another.
For more Omega Strikers news and guides, check out: