Three new Pokémon will be making their Pokémon GO debuts soon.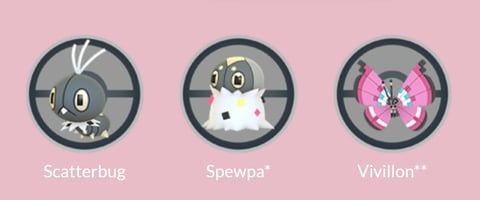 Scatterbug, Spewpa, and Vivillon are coming! Players all around the world will now be able to get their hands on each and every one of these new Pokémon.
Vivillon is a Scale Pokémon that is known for its various wing patterns. It's the last Pokémon that's set to come to the game in 2022 and we're all here for it.
Here's a look at how you can get Vivillon in Pokémon GO and all the patterns that you can have for it.
How To Get Vivillon in Pokémon GO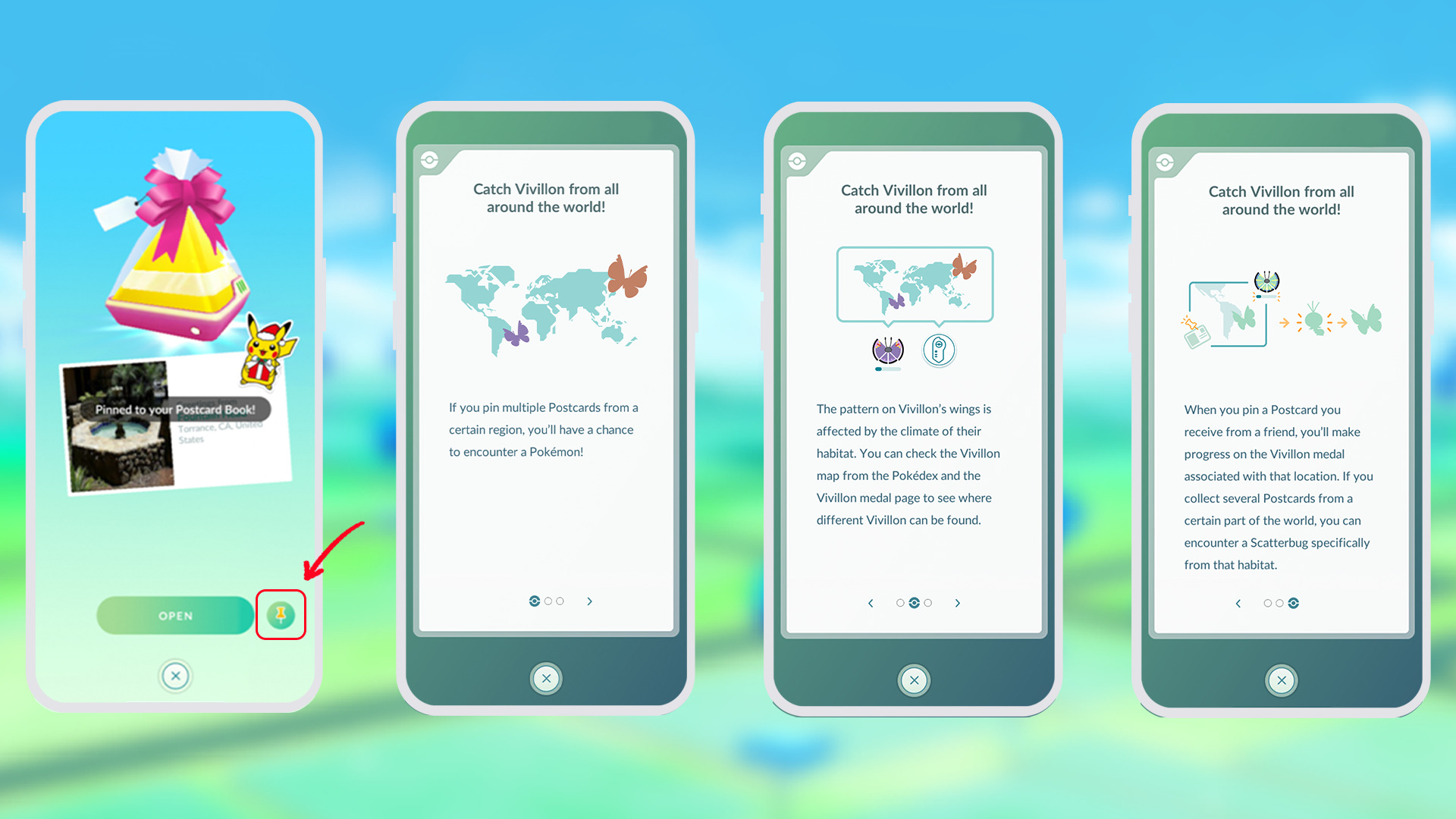 You can collect patterned Vivillon from all over the world by pinning Postcards received from other Trainers, PokéStops, or Gyms in different regions. Pinning these Postcards from different regions will help you unlock the Vivillon Collector medal and adds progress to sub-medals associated with the Postcard's region of origin. Progressing through sub-medals leads to encounters with Scatterbug - the original Pokémon of Vivillon.
You can use 25 Scatterbug Candy to evolve Scatterbug into Spewpa. You can use 100 Scatterbug Candy to evolve Spewpa into Vivillon.
All Vivillon Patterns In Pokémon GO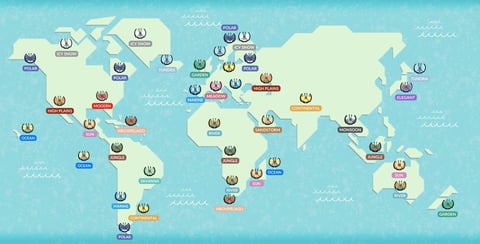 Scatterbug from different regions will evolve into Vivillon with different patterns. These patterns are dependent on the region that they are found in. If you collect several Postcards from a certain part of the world, you may encounter a Scatterbug that will evolve into a Pokémon with a pattern from one of the eighteen habitats mentioned below.
These habitats include:
Archipelago
Continental
Elegant
Garden
High Plains
Icy Snow
Jungle
Marine
Meadow
Modern
Monsoon
Ocean
Polar
River
Sandstorm

Savanna
Sun
Tundra
You can check the Vivillon map from the Pokédex or the Vivillon Collector medal page to see where different Vivillon can be found.
Stay up to date with the latest Pokémon GO news and guides: