Reminiscent Regimen is the new limited-time event in Genshin Impact. Here are all the details you need to know about it!

We're currently in the Summer Fantasia update in Genshin Impact. Since its release on July 28, we've had a schedule full of events that have been nothing short of exciting. That being said, there's another event on the horizon: The Reminiscent Regimen Island event. You can take either take your own merry party or join another in this limited-time event to complete several challenges that may be difficult, but will be extremely rewarding!
Let's take a look at the event's duration, challenges, rewards, and more.
Reminiscent Regimen Event Eligibility
You will need to pass certain criteria in order to participate in the Reminiscent Regimen event. These are:
Adventure Rank 32 or above.
Completion of the "Summertime Odyssey: I" quest.
Event Duration
Reminiscent Regimen is a limited-time Genshin Impact event that will be available for play starting August 4 at 10 am until August 15, 2022, at 4 am local server time.
Coincidentally, this event will end at the same time as the Hidden Strife limited-time event where players can earn Primogems, Hero's Wit, and Weapon Ascension Materials by completing certain challenges.
Event Details And Rewards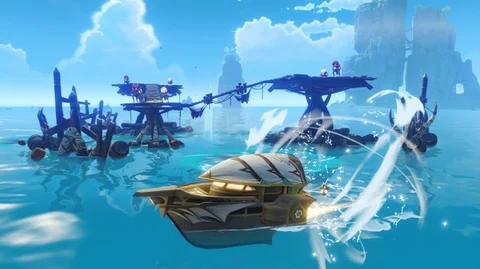 The Reminiscent Regimen challenge has three themes: Descent, Raid, and Convoy. Each of these themes has two challenges for a combined six levels in total. One challenge level will be unlocked each day after the event begins. You can choose to participate in the event by forming a custom coop party or selecting coop mode to begin matching with other players.
Here are the other details you need to know about the Reminiscent Regimen event:
Each challenge theme also has unique challenge objectives. Complete these challenges to obtain a specific amount of points that can be accrued to obtain amazing rewards such as Primogems, Hero's Wit, Talent Level-Up Materials, and Mora. You can confirm the challenge objectives for each challenge on the Score Details page in the Challenge Details section.
The Descent challenge places you on a platform in the sky that you must descend. There will be enemies on surrounding floating platforms that you'll have to eliminate. To succeed in this challenge, you will need to reach the sea surface within the time limit.
The Raid challenge requires you to navigate your Waverider to certain sea regions and their respective board floating platforms. You will need to defeat all the opponents on them within a time limit to complete the challenge.
The Convoy challenge requires you to protect a Driftstone Raft that will automatically move towards a destination. You will need to escort the Raft to its destination within the time limit without it being destroyed for the challenge to be a success.
You can read more about the Reminiscent Regiment event details and future Genshin Impact events on the official Facebook page and HoYoLAB site.
Stay up to date with the latest Genshin Impact news and guides: