Honkai: Star Rail has reached its goal of 5 million pre-registrations in an incredibly short amount of time.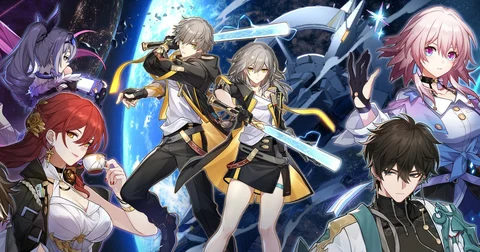 HoYoverse's highly-anticipated fantasy RPG game, Honkai: Star Rail, has shattered expectations by reaching a rarely obtained number of pre-registrations.
The game opened its doors on February 10 with a lofty goal of getting 5 million pre-registrations. Now, it's no surprise that Honkai: Star Rail carries a wave of hype around it. After all, it's developed by the same team behind the ever-so-popular title, Genshin Impact. So, many expected this number to be reached.
However, many didn't expect the goal to be reached soon. But on March 7, less than a month after pre-registration was made live, the game secured over 5 million sign-ups. Needless to say, we've been pleasantly surprised.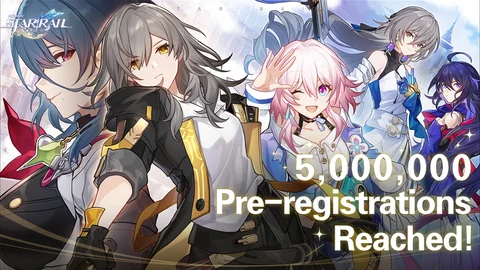 HoYoverse had previously set pre-registration milestones. Each milestone passed will give all those who signed up with free in-game rewards. These include 50,000 Credits, twenty Star Rail Passes, a 'Trailblazer - Welcome' avatar, and a 4-Star character called Serval. This is certainly a worthy reward for achieving such a big goal.

Honkai: Star Rail is slated for a global release on April 26, 2023.
Stay up to date with the latest mobile gaming news: