We'll be going over every little detail you need to know about the highly-anticipated RPG mobile game, Honkai: Star Rail.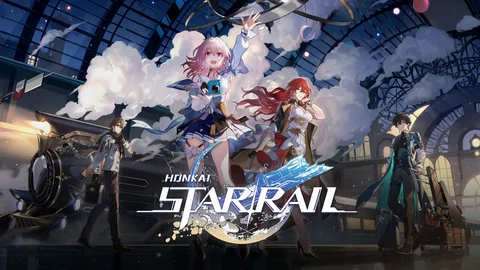 Honkai: Star Rail is an upcoming free-to-play RPG mobile game developed by HoYoverse, the team behind the highly popular title Genshin Impact.
Though it is the fourth installment in the 'Honkai' series, you won't need to play the other titles to know what it's all about. The new game will follow a different storyline and introduce you to a new batch of characters. However, don't rule out any possibility of meeting familiar faces.
In Honkai: Star Rail, you control a team of up to four characters on an interstellar train known as the 'Star Rail'. From there, you'll venture through the universe as you battle against Steallarons - the destroyer of civilizations - and uncover the truth about them.
Altogether, it promises to be an exciting, action-packed sci-fi adventure mobile game that falls nothing short of what we should expect from any HoYoverse title.

Honkai: Star Rail - Release Date
Honkai: Star Rail is expected to be released on April 26, 2023.
The most recent closed beta began on February 10 at 2 am GMT.
Honkai: Star Rail - How To Pre-Register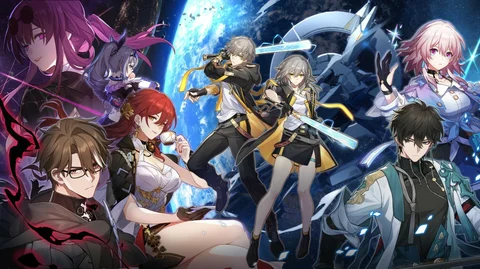 You can pre-register for Honkai: Star Rail at the Google Play and Apple App Store. Alternatively, you can sign up at the game's official website.
Those who pre-register for the game will receive in-game rewards once the game is fully released. A new batch of items is given for each pre-registration milestone reached. The milestones include:
500,000 pre-registrations: 50,000 Credits
1,000,000 pre-registrations: 3 x Star Rail Passes
2,000,000 pre-registrations: "Trailblazer - Welcome" Avatar
3,500,000 pre-registrations: 4-Star Character Serval
5,000,000 pre-registrations: 15 x Star Rail Passes
As of March 8, Honkai: Star Rail surpassed the 5 million pre-registrations milestone.

Honkai: Star Rail - All Characters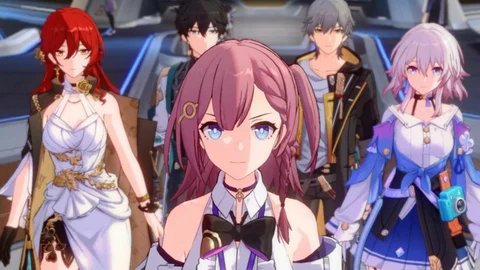 As in any HoYoverse title, Honkai: Star Rail will have a flurry of unique and colorful characters.
Here's a brief look at all the currently available characters:
Arlan
Asta
Bailu
Blade
Bronya
Clara
Dan Heng
Fu Xuan
Gepard
Herta
Himeko
Hook
Jing Yuan
Kafka
Luocha
Natasha
Pela
Qingque
Sampo
Seele
Serval
Silver Wold
Sushang
Tingyun
Trailblazer
Welt
Yanqing
Honkai: Star Rail - Gameplay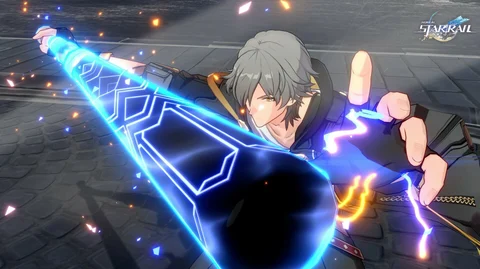 As mentioned earlier, Honkai: Star Rail is an RPG-based game. Each character has its unique rarity, path, and Element on which their abilities are based. You can unlock new characters through the story or Star Rail Passes.
The game features certain aspects of open-world exploration. However, there are also elements of the dungeon crawl genre where various obstacles exist along the way. This can include puzzles or enemies.
On the topic of enemies, Honkai: Star Rail utilizes a turn-based combat system. All characters in your team will get a chance to attack in each turn before the enemy's team has their turn.
That's all we know so far about HoYoverse's upcoming mobile game. For the latest news about Honkai: Star Rail, check back here. The devs will regularly release updates on the game's official Twitter.
Stay up to date with the latest mobile gaming news: