Get ready to play Among Us in first-person 3D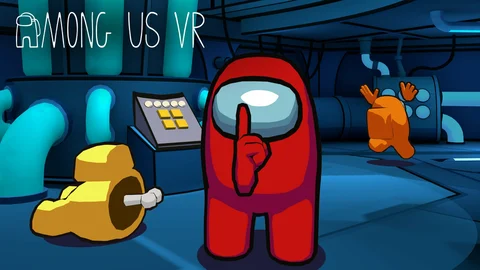 Among Us is set to launch a VR version of the game on November 10, 2022. Original creators, Innersloth, have partnered with prolific game developers Schell Games and Robot Teddy to bring an immersive virtual gameplay experience that many in the community have been asking for for a long time.
Set aboard an alternate map of Skeld - named "Skeld II" - you will be able to play in groups of between four and ten players to carry out activities you know and love. From completing tasks, activating sabotages, calling emergency meetings, jumping into vents, and killing crewmates, all the action will be done in first-person 3D that will have all the same core mechanics as the original 2D game.

What Can You Expect In Among Us VR?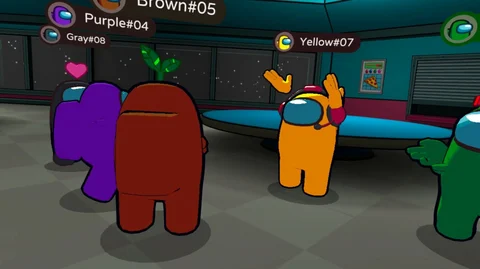 As we mentioned earlier, Among Us VR will have its global launch on November 10, 2022. You will be able to purchase it from the Meta Quest, Rift, and Steam stores for USD $9.99. If you pre-order Among Us VR on the Meta Quest store, you will receive a Mini Crewmate hat as a pre-order bonus.
These are the features you can expect to see once Among Us VR launches:
Achievements: Gain achievements for completing certain tasks or objectives.
Chat: Communicate with others using in-game voice chat (featuring proximity chat) or quick text chat.
Customization: Pick your Crewmate's color and hat.
Comfort and Safety: Adjust the settings for the best gameplay experience possible.
Cross-Platform in VR: At launch, you can play with Crewmates on different VR platforms, including Meta Quest, Rift, and Steam.
Locomotion: Choose single or two-handed locomotion options.
Localization: Among Us VR is available in eight languages, including English, French, Italian, German, Spanish (LATAM), Chinese (traditional and simplified), Japanese, and Korean.
Minigames: Play old favorites and new-for-VR games.
For more information about Among Us VR, you can visit the official website, Discord server, or Twitter.
Stay up to date with the latest mobile gaming news: