Honor of King's global release date - if it has one - has not been made public, but with the game opening in more regions, it looks like only a matter of time.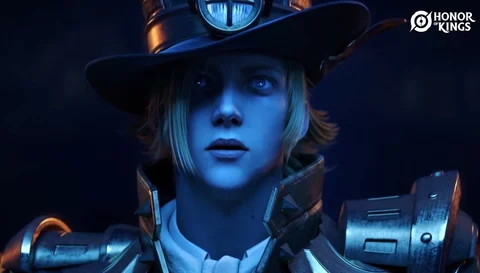 TiMi Studio's Honor of Kings bills itself as the "world's most-played MOBA." That may surprise some, considering the game has, until very recently, only been available in China and a few other countries.
Of course, that Chinese market is huge, and with TiMi Studios releasing their take on the mobile MOBA before Riot Games could with League of Legends: Wild Rift, Kings of Honor was able to capture a player base that runs into the hundreds of millions, making over $12 billion USD since its release in 2015.
An international version was also released, called Arena of Valor, that game was largely identical to Honor of Kings but for the champions present, which were changed after Riot Games claimed they infringed their intellectual property (a fact made more strange as both TiMi Studios and Riot Games are owned wholly by Chinese tech giant Tencent).
Arena of Valor has its own fans, but it is a different game from Honor of Kings, and fans of the MOBA genre outside of China have longed to play the game that dominates the Chinese market. Thankfully, that time is nearing, with international publisher Level Infinite announcing in June 2022 that Honor of Kings would be released internationally.
Closed beta tests are now underway in certain countries, with more expected in the near future, with the game scheduled to be available worldwide by the end of 2022.
If you want to know more, check out our primer below.
What Countries Is Honor Of Kings Available In?
Honor of Kings has been available in China since 2015, with the game also playable in Thailand, Vietnam, Hong Kong, and Taiwan. The game supports Android and iOS devices.
Ahead of a full international release, a closed beta was launched in Mexico, Brazil, Egypt, and Turkey in August 2022.
The Closed Beta on Android is LIVE in select regions. Players from Brazil, Egypt, Mexico, and Turkiye, search and download Honor of Kings on Google Play, see you in the battlefield!#HonorofKings pic.twitter.com/sPlAUtqQbp

— Honor Of Kings (@HonorofKings) August 5, 2022
This current closed beta is for Android only, and to gain access, those in the chosen countries only need to launch the Google Play Store and download Honor of Kings. More countries are expected to be added to it in the near future.
According to the game's website, the beta offers players an early version of the game aimed at "testing core gameplay experiences and stability." There are over 60 heroes available and various game modes for players to try out.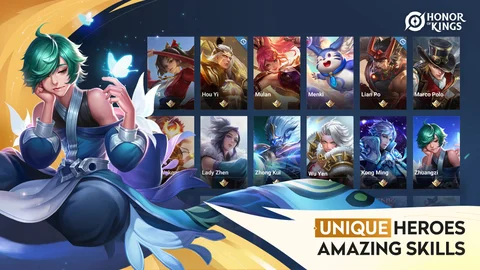 We will continue to update this section with more countries as they are announced.

What Will Happen To Arena Of Valor?
With Honor of Kings getting a release internationally, what will happen to Arena of Valor?
Well, it seems that for the moment, Arena of Valor will continue to be developed alongside Honor of Kings.
Chris Kramer, the head of North American communications for Level Infinite and Tencent Games, had this to say about life for Arena of Valor after the release of Honor of Kings:
Arena of Valor and Honor of Kings are two separate games based on similar IP and gameplay design. They offer different gameplay experiences, art styles and social interactions in order to meet the diverse appetites of global gamers. We feel now is the right time for global gamers to enjoy Honor of Kings. We will continue to support Arena of Valor with new patches, heroes and events for the near future.
As we learn more about Honor of King's global release, we will continue to update this page.
Until then, why not check out our news and guides from rival title, Wild Rift?