League of Legends: Wild Rift has proved a massive hit in China, helping push the MOBA over $500 million in player revenue since its release.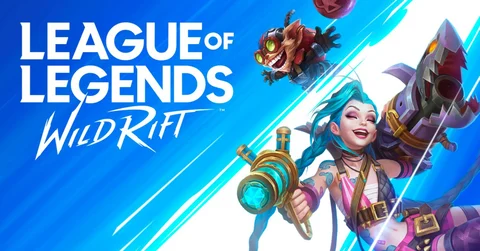 League of Legends: Wild Rift has surpassed $500 million USD in player spending globally since its launch in 2020, with most of that coming from China, proving that when it comes to mobile gaming, the East dominates.
And those figures are seemingly trending upwards, with Riot Games' mobile MOBA having already made $218 million in the first half of this year, making it the no.2 revenue-generating MOBA, behind Honor of Kings, and putting it on track to making over $400 million this year.
These figures come courtesy of SensorTower, which analyzes spending across Apple's App Store and Google Play and shows that China is the dominant market for player spending, with SensorTower claiming that just over 72% of sales are from the country. Following that is the United States with 6.8% and South Korea with 3.7%.
Riot Games Mobile Revenue Approaches The $1 Billion Mark
That follows news that Riot Games' other mobile titles, Teamfight Tactics, and Legends of Runeterra, have made $299 million and $24 million, respectively, for a combined total of $828 million across Riot Games' mobile titles.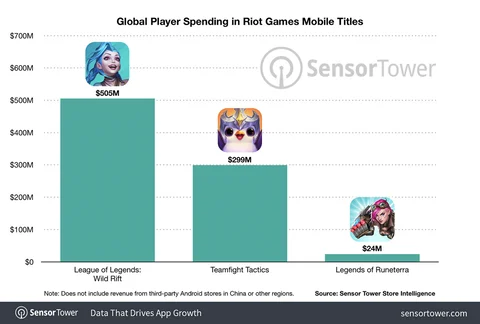 Riot Games has big ambitions for mobile gaming, with Valorant the next title to get the mobile treatment, and, with the backing of Tencent, it looks like the sky's the limit when it comes to revenue projections.
And if you were unsure just how powerful Tencent is in mobile gaming, then consider this. Remember we said Wild Rift saw the second-highest player spending for a mobile MOBA in the first half of this year, bested only by Honor of Kings? Well, that title made a staggering $1.4 billion in the first half of the year, and that too is owned and operated by Tencent.
Oh, and in third place? Supercell's Brawl Stars who - you guessed it - have been majority owned by Tencent since 2016.
For more mobile gaming news and guides, check out: