Several new features have been revealed to be in development for the highly-anticipated launch of EA Sports FC Mobile.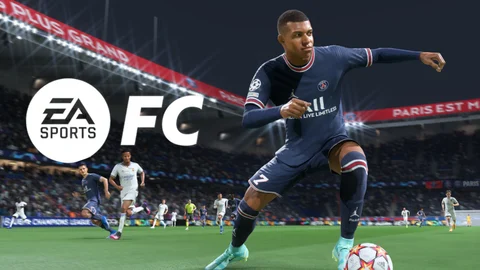 It's been confirmed for a long time now that there won't be a FIFA 24 later this year. EA and FIFA will be going their separate ways and this will unsurprisingly have a massive effect on the direction of the beloved FIFA franchise.
FIFA announced that it will be making a soccer game with third-party developers. On the other hand, EA will be pushing forward the franchise under a new name, EA Sports FC.
Needless to say, this change will also be reflected in the mobile version of EA's game. Instead of FIFA Football, it will be rebranded under the title - as some of you might have guessed - EA Sports FC Mobile.
But don't just think that a rename is the only thing on the cards for the mobile game. EA has been working hard on completely reworking the game as many of the features we enjoy in FIFA will not be available in future installments.
We're still far away from understanding what these new features look like, but lucky for us, a leak has clued us in on to what to expect.
EA SPORTS FC MOBILE - ALL NEW FEATURES

-> September launch
- Brand new COMPLETE OVERHAUL.
- New Rebrand, UI, Roster Update
- FC Look & Feel
- Shot refactor
- Gameplay balance
- Card pack generating tool
- Customised tournament
- 3D Player framework.@FUTZONEFIFA pic.twitter.com/lbC1q03HLq

— FIFA Mobile News (@fm22news) March 26, 2023
There will be an overhaul of the game's design. This includes a rebrand, a better user interface (UI), and the customary roster update that comes each year.
Not only will there be a visual improvement, but there will also be gameplay enhancements. If rumors are to be believed, we'll be seeing balances to the overall gameplay experience, a card pack generating tool, custom tournaments, 3D player frameworks, and a shot refractor.
This is only a preview of what's to come, but it sure is enough to whet the appetite. EA Sports FC Mobile is expected to launch in September 2023.
For more mobile gaming news: