A new beta for Rainbow Six Mobile will start in spring.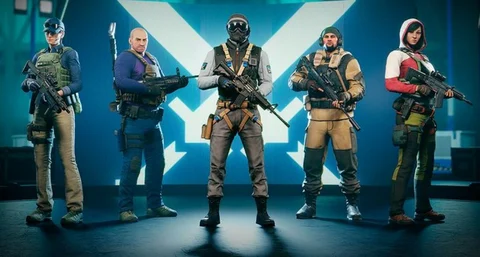 The next beta test for Rainbow Six Mobile will begin in spring, the team behind the game has announced.
With spring kicking off last week, and running until late June, we can expect the beta to launch sometime in the next couple of months.

News of a new CBT will be music to the ears of fans, who have heard little from the developers since the game's last closed beta ended back in November of last year.
That lack of information looks like it's coming to an end, as in the same statement revealing the new beta test, the developers promised more information "within the next month."
It continues: "we'll be dropping a blog post to catch you up on what has been worked on since the end of the Beta."
March 24, 2023
"We'll share details on the upcoming test, territories, and how you can play. Lastly, you'll get access to the R6M milestone roadmap to have visibility on what's coming in the future."
The previous beta test gradually expanded to include twelve countries, including the United States, the United Kingdom, and India.
The last Rainbow Six Mobile beta was a relative success, though the overall offering clearly marked it as a beta. There were only three maps, and while it got several limited-time modes, it lacked many of the features you'd expect from a full release and - at least initially - was beset by technical difficulties.
Hopefully, this spring beta brings the game closer to a full release, with more countries eligible to take part.
For more Rainbow Six Mobile news and guides, check out: