Riot has updated its release cycle to add more content and updates to Legends of Runeterra every month.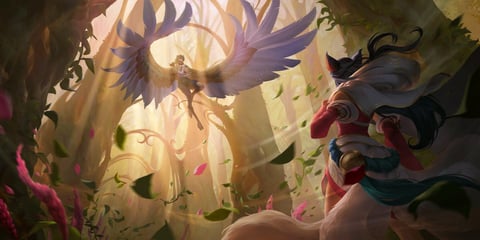 The release cycle in Legends of Runeterra is set for a major rework in 2023. Riot recently unveiled its development roadmap for the year and it highlights the importance of adding more content to the game. This content includes the likes of new champions, expansions, game modes, features, and more.
To cope will all this additional content, Riot has updated the game's release cycle. It will allow this content and more to be released in regular monthly updates that aren't just limited to expansions. The devs hope that this change will ensure a steady stream of new cards and game changes.
New Monthly Release Cycle For 2023 In Legends Of Runeterra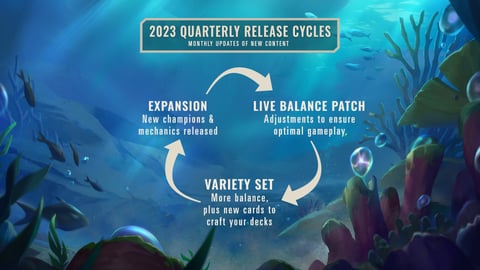 The new Legends of Runeterra release cycle is broken down into three quarterly releases: Expansions, live balance patches, and variety card patches.
This updated cycle means that four expansions will be coming to Legends of Runeterra in 2023. It will introduce new champions (LoR-exclusive ones, too), mechanics, and lore from the world of Runeterra.
Riot will be experimenting with balance patches in the coming year. Instead of releasing minor balance changes every two weeks, a larger, more dedicated balance change patch will be introduced to the game every three months.
Variety card patch is a new kind of in-game patch that focuses on adding new content to the game between expansions. As such, these patches will show up before a new expansion and champion releases. Amongst the things you can expect from them are the reworking of old champions and the introduction of new cards to the game
Stay up to date with the latest Legends of Runeterra news and guides: