Leaks have revealed three new champions that will be joining Legends of Runeterra in 2023.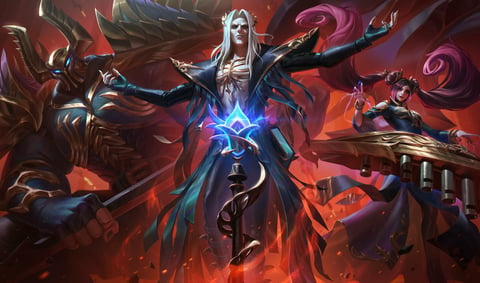 2023 will be a big year for Legends of Runeterra. New expansions, balance changes, and game modes are set to be in the works. We'll also be seeing the addition of the highly-anticipated card rotation feature and new competitive tournaments for the game.
As always, Champions are a big topic in Legends of Runeterra when it comes to new expansions and rightly so. Champions are incredibly powerful cards that can shift the tides of the game in your favor. Not much is known about who will be making their debut in the game in 2023.
However, leaks have revealed the names of three Champions that will potentially be coming to Legends of Runeterra soon: Olaf, Karthus, and Poro King.

Leaks Reveal Three New Legends Of Runeterra Champions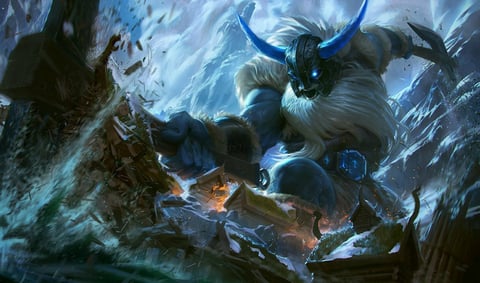 Data mined information from a reputable leaker appears to confirm these three new champions.
The Keywords 'Brash' and 'Deathless' were found. 'Brash' would fit the description Olaf whose character is often unhinged, assertive, and berserk. 'Deathless', on the other hand, is heavily associated with Karthus who is an undying spirit in League of Legends lore. Others believe that 'Deathless' could relate to Mordekaiser or a potential Tryndamere rework.
Poro King is all but confirmed to be coming to the game. If you type "<sprite name=PoroKing>" anywhere in the Legends of Runeterra client, his icon will appear in its place. Poro King appears to be a Legends of Runeterra exclusive Champion much like the recently introduced Norra.
Stay up to date with the latest Legends of Runeterra news and guides: