It is going to the courts, as Riot Games claim that Hyper Front is a "straight-up copy" of their tactical shooter, Valorant.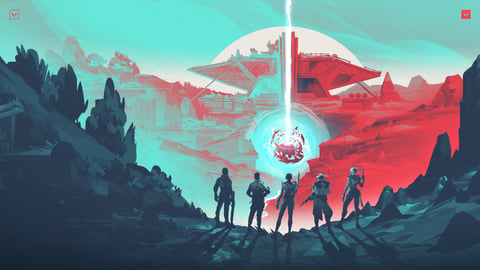 It's perhaps come as no surprise, but Riot Games has decided to sue NetEase for "substantial" damages over the similarities between its tactical shooter Valorant and NetEase's Hyper Front.
Hyper Front has long been branded a "Valorant clone" by gamers or a "straight-up copy," in the words of Riot, featuring the remarkedly similar characters, maps, weapons, weapon skins, and charms.
No one who has played both games could disagree. Agents, or heroes as Hyper Front has come to call them, are essentially composites of Riot's designs featuring many of the same abilities but mixed around.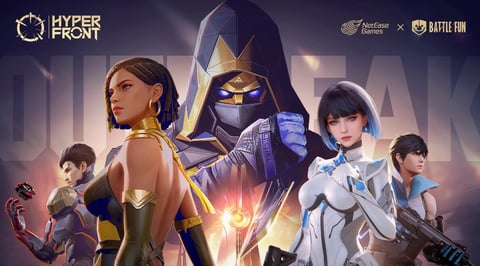 Riot reportedly reached out privately to NetEase expressing their concerns, and while some changes were made, Riot clearly feels they have not gone far enough.
Riot lawyer Dan Nabel told Polygon that changing the appearance of a character's ability does not change the fact that it's copyright infringement.

"It's like that old saying: 'You can put lipstick on a pig, but it's still a pig,'" Nabel said.
According to Polygon, the lawsuit has been filed in various countries across the world, including the United Kingdom, Germany, Singapore, and Brazil.

Provided in the lawsuit are examples of where Riot says NetEase has copied their IP, including an example showing Valorant's 'Omen' and NetEase's similarly styled 'Nemesis.'
And while changes were made before Hyper Front's global launch earlier this year, Riot still contests that there are several striking similarities between the two characters.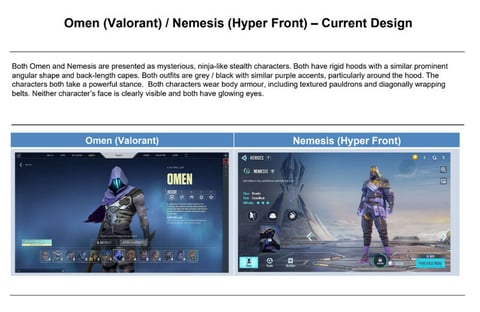 Hyper Front came out in July of this year and is mobile-only, available on Android and iOS. Valorant, on the other hand, was released in early 2020 and is currently only available on PC, with plans to release it on both mobile and consoles.
This isn't the first time Riot has gone to the courts to defend their IP, having previously sued several companies for infringing on their MOBA, League of Legends, resulting in settlements.
Riot says they want to see Hyper Front shut down.

For more mobile gaming news and guides, check out: