In this guide, we will talk about Warzone Mobile Season 3 release date and time while sharing details on new weapons and other additions.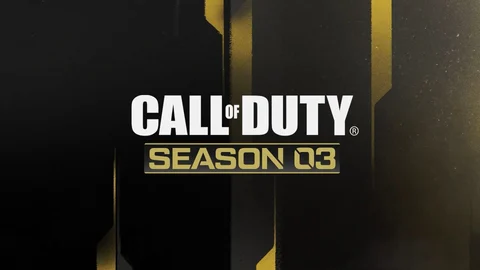 While the global player base, especially gamers in SEA countries like India, eagerly awaits Warzone Mobile's official launch, the game is already about to receive its third season update.
Warzone Mobile has a few new details surrounding the release of Season 3, and seeing that, we are here to talk about it so you are up to date and ready to jump in when the game releases in your region/country.
Warzone Mobile Season 3 Release Date And Time
As per the current leaks, the Season 2 end date, and the MW2 and Warzone 2.0 Season 3 release date, Warzone Mobile Season 3 is expected to release on April 12, 2023. And as far as the release time goes, seeing the past releases, Season 3 may come out at:
WZ Mobile News

Season 3 for Call of Duty(r): Warzone(tm) Mobile should begin around April 12th.#CallofDuty | #WarzoneMobile pic.twitter.com/8y9bwiO7Ns

— WZ Mobile News (@codmINTEL) April 4, 2023
Keep in mind, Warzone Mobile has a shared system in place where any progress made in MW2 and Warzone 2.0 is carried over to Warzone Mobile. On top of that, they all share the same battle pass and other such content with minor nuances.
We invited @FaZeDirty for a surprise Season 03 playtest

What he didn't know was an old friend would be joining him. The FJX Imperium Sniper drops with Season 03 on April 12 pic.twitter.com/bbexo9T9of

— Call of Duty (@CallofDuty) April 3, 2023
And since Call of Duty's official Twitter handle has already shared the Season 3 release date for MW2 and Warzone 2.0, it is expected that Warzone Mobile will follow the same and will get its Season 3 release aligned with the two until and unless Activision has some change in plans at the last moment.
New Weapons Coming To Warzone Mobile In Season 3
So far, we only know about one new weapon, the FJX Imperium sniper rifle, that will come out with Warzone Mobile Season 3. With the new season, we will also get a brand-new battle pass and other content, but no details have been shared on that front.
FJX Imperium is coming to Warzone Mobile in Season 3 pic.twitter.com/my3DaNAE5l

— Warzone Mobile Leaks (@WZMIntel) April 4, 2023
That concludes our guide on Warzone Mobile Season 3 release date and time, new weapons, and more.
For more on Warzone Mobile, check out: