The Hollywood star joins Undawn as part of a major collaboration.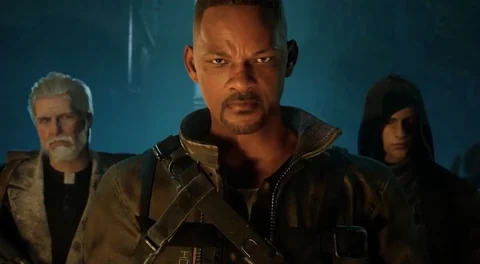 Undawn is an open-world survival game many have described as the mobile version of The Last of Us. It's a long-awaited title that many have wanted to get their hands on since it was first announced in 2021. Unfortunately, updates on the game have been few and far between.
Hopes were sparked after it was rumored that a beta for Undawn is slated to come this month. The devs did not officially confirm it. Regardless, a leak of the beta trailer seems to prove this and does so by featuring a very familiar face - Will Smith.
The movie star appears alongside other members of the Raven Shelter as he delivers a monologue and beats down a zombie-like creature.
Though he has a character model in the trailer, it's still unclear if Will Smith will be a playable character once Undawn is fully released. There are currently six main characters in the game's main crew, the Ravens, and we must say his addition to them would certainly be an exciting one.
At the time of writing, there is no official global launch date for Undawn. However, it's expected to be released in China on February 23. The devs have hinted the game would be available globally shortly after.
Stay up to date with the latest mobile gaming news: