We'll be going over all the English and Japanese voice actors in Genshin Impact.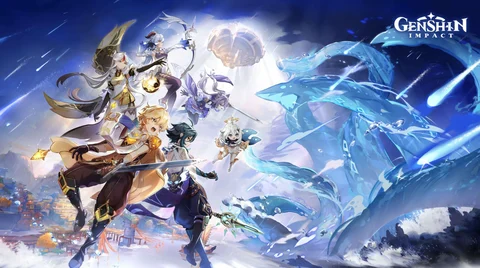 Voice actors play a special part in any game. They breathe life into the characters and give them a personality without which no story or gameplay experience would be complete. A sentiment not lost among fans and players of the ever-popular RPG game Genshin Impact.
It boasts a large cast of voice actors who cover several languages across the board. For the most part, the cast is split into English and Japanese voice actors.
In the table below, we'll be helping you put some names to the voices behind your favorite Genshin Impact characters.
Genshin Impact - English And Japanese Voice Actors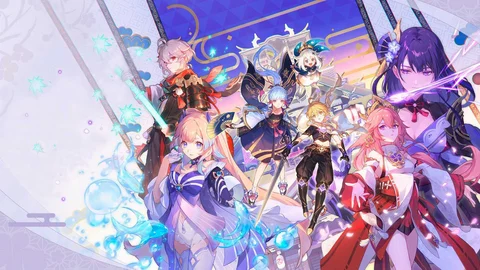 The cast of voice actors continues to grow with each version update. We've included the names of the people who play the most recent character additions: Dehya and Mika
Here are all the English and Japanese voice actors in alphabetical order:
Character
Voice Actors
Albedo

English: Khoi Dao
Japanese: Kenji Nojima

Alhaitham

English: Nazeeh Tarsha
Japanese: Umehara Yuuichirou

Aloy

English: Giselle Fernandez
Japanese: Takagaki Ayahi

Amber

English: Kelly Baskin
Japanese: Manaka Iwami

Arataki Itto

English: Max Mittelman
Japanese: Nishikawa Takanori

Barbara

English: Laura Stahl
Japanese: Akari Kitō

Beidou

English: Allegra Clark
Japanese: Ami Koshimizu

Bennett

English: Cristina Vee Valenzuela
Japanese: Ryota Osaka

Candace

English: Shara Kirby
Japanese: Ryōka Yuzuki

Childe

English: Griffin Burns
Japanese: Ryohei Kimura

Chongyun

English: Beau Bridgland
Japanese: Sōma Saitō

Collei

English: Christina Costello
Japanese: Maekawa Ryoko

Cyno

English: Alejandro Saab
Japanese: Miyu Irino

Dehya

English: Amber May
Japanese: Fukuhara Ayaka

Diona

English: Dina Sherman
Japanese: Izawa Shiori

Diluc

English: Sean Chiplock
Japanese: Kensho Ono

Dori

English: Anjali Kunapaneni
Japanese: Kaneda Tomoko

Eula

English: Suzie Yeung
Japanese: Sato Rina

Faruzan

English: Chadni Parekh

Japanese: Horie Yui

Fischl

English: Brittany Cox and Ben Pronsky
Japanese: Maaya Uchida and Yasunori Masutani

Ganyu

English: Jennifer Losi
Japanese: Ueda Reina

Gorou

English: Cory Yee
Japanese: Tasuku Hatanaka

Hu Tao

English: Brianna Knickerbocker
Japanese: Takahashi Rie

Jean

English: Stephanie Southerland
Japanese: Chiwa Saito

Kaeya

English: Josey Montana McCoy
Japanese: Kohsuke Toriumi

Kamisato Ayaka

English: Erica Mendez
Japanese: Hayami Saori

Kamisato Ayato

English: Chris Hackney
Japanese: Ishida Akira

Kazuha

English: Mark Whitten
Japanese: Nobunaga Shimazaki

Keqing

English: Kayli Mills
Japanese: Eri Kitamura

Klee

English: Poonam Basu
Japanese: Misaki Kuno

Kokomi

English: Risa Mei
Japanese: Suzuko Mimori

Kujou Sara

English: Jeannie Tirado
Japanese: Asami Seto

Kuki Shinobu

English: Kira Buckland
Japanese: Mizuhashi Kaori

Layla

English: Ashely Biski
Japanese: Miyu Tomita

Lisa

English: Mara Junot
Japanese: Rie Tanaka

Mika

English: Robb Moreira
Japanese: Sanpei Yuko

Mona

English: Felecia Angelle
Japanese: Konomi Kohara

Nahida

English: Kimberley Anne Campbell
Japanese: Yukari Tamura

Nilou

English: Dani Chambers
Japanese: Hisako Kanemoto

Ningguang

English: Erin Ebers
Japanese: Sayaka Ohara

Noelle

English: Laura Faye Smith
Japanese: Kanon Takao

Paimon

English: Corina Boettger
Japanese: Aoi Koga

Qiqi

English: Christie Cate
Japanese: Yukari Tamura

Raiden Shogun

English: Anne Yatco
Japanese: Miyuki Sawashiro

Razor

English: Todd Haberkorn
Japanese: Koki Uchiyama

Rosaria

English: Elizabeth Maxwell
Japanese: Kakuma Ai

Sayu

English: Lily Ki (Lilypichu)
Japanese: Aya Suzaki

Scaramouche

English: Patrick Pedraza
Japanese: Kakihara Tetsuya

Shenhe

English: Chelsea Kwoka
Japanese: Kawasumi Ayako

Shikanoin Heizou

English: Kieran Regan
Japanese: Iguuchi Yuichi

Sucrose

English: Valeria Rodriguez
Japanese: Akane Fujita

Thoma

English: Christian Banas
Japanese: Masakazu Morita

Tighnari

English: N/A
Japanese: Kobayashi Sanae

Traveler (Female)

English: Sarah Miller-Crews
Japanese: Aoi Yuuki

Traveler (Male)

English: Zach Aguilar
Japanese: Horie Shun

Venti

English: Erika Harlacher
Japanese: Ayumu Murase

Xiangling

English: Jackie Lastra
Japanese: Ari Ozawa

Xiao

English: Laila Berzins
Japanese: Yoshitsugu Matsuoka

Xingqiu

English: Cristina Vee Valenzuela
Japanese: Junko Minagawa

Xinyan

English: Laura Stahl
Japanese: Takahashi Chiaki

Yae Miko

English: Ratana
Japanese: Ayane Sakura

Yanfei

English: Lizzie Freeman
Japanese: Hanamori Yumiri

Yaoyao

English: Kelsey Jaffer
Japanese: Kadowaki Mai

Yelan

English: Laura Post
Japanese: Endo Aya

Yoimya

English: Jenny Yokonori
Japanese: Kana Ueda

Yun Jin

English: Judy Alice Lee
Japanese: Koiwai Kotori

Zhongli

English: Keith Silverstein
Japanese: Tomoaki Maeno
For more Genshin Impact guides, check out: