This guide talks about the leaks surrounding Fontaine's playable character Soutine in Genshin Impact.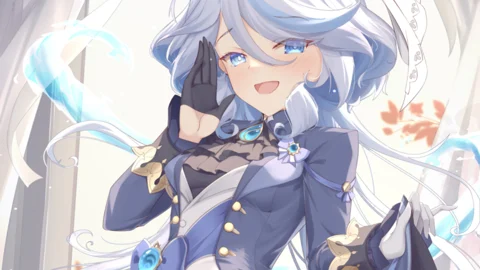 Now that Genshin Impact's Sumeru arc is finally nearing its conclusion, with only a few months left till we start getting new details on Fontaine and then eventually the region itself, leaks related to Fontaine and new playable characters have started to surface.

Genshin Impact's Soutine is a new playable character whose signature weapon and other details were leaked last week. In the wake of that, we gathered all the leaks and prepared a handy guide about Soutine's weapon, abilities, elements, release date, and rarity.
Who Is Soutine In Genshin Impact
As per the recent leaks, Soutine will be the first playable character from Fontaine in Genshin Impact. Apart from that, no lore or other info is available on her.
While there are no exact details on Soutine's gender, it is expected that Soutine is a female playable character who will receive a somewhat similar treatment to Kazuha, whom we got with the Golden Apple Archipelago update.

We will update this section as new leaks surface. Till then, you can bookmark the page.
What Is Soutine's Element/Vision In Genshin Impact
Soutine is rumored to be a Hydro element user with Hydro vision. But since leaks and rumors are subject to change, take it with a grain of salt.

More Focalor info and Soutine's Signature from Genshin_Impact_Leaks
Which Weapon Type Soutine Wields In Genshin Impact
There are reliable leaks that suggest Soutine is a Claymore wielder. Moreover, we even have leaks that share her signature weapon, Moonlight, which looks like a five-star Claymore with a gold, black, and blue theme.
That aside, if Moonlight is indeed a five-star weapon, then that also makes Soutine a five-star playable character. On the same note, we may get Soutine and her signature weapon simultaneously, as we have seen with past characters.
Upcoming weapons - bottom left possibly Soutine's BiS from SoutineMains
Genshin Impact Soutine Elemental Skill, Elemental Burst, And Other Abilities
When writing this article, there are no details on Soutine's abilities. Her Elemental Skill, Elemental Burst, and other such abilities are still unknown. We will update this section when there are new leaks or official info on her abilities.
When Is Genshin Impact Soutine's Release Date
Genshin Impact's Sumeru update is planned to go till version 3.8. And as per leaks, Soutine will release one update before Fontaine's release, which will happen with Genshin Impact 4.0 update.

And if that is true, Soutine may get her character event wish banner during the version 3.8 update, which will go live on July 5, 2023, along with the new sub-region, Penumbra.
New Fontaine character in 3.8 from Genshin_Impact_Leaks
For more on Genshin Impact, check out: