We'll talk about Genshin Impact Tighnari's new voice actor, Zachary Gordon, while sharing additional details about him.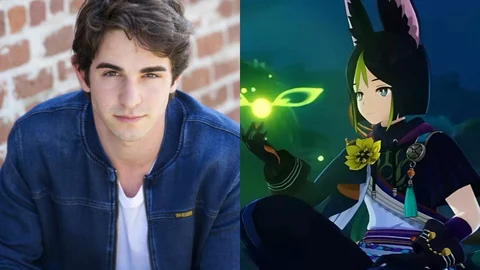 After Elliot Gindi, Tighnari's original English VA in Genshin Impact was fired by HoYoverse in response to jarring accusations that proved to be accurate; players were left wondering who would be Tighnari's new voice actor.
Now, we finally have new updates on that, as an American actor with a fair share of experience in the VA industry has eventually replaced Mr. Gindi. Seeing that, we prepared this handy guide that answers the question who is Tighnari's new voice actor in Genshin Impact?
Who Is Tighnari's New Voice Actor In Genshin Impact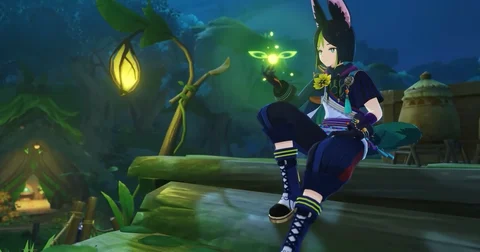 Zachary Gordon is the new voice actor for Tighnari in Genshin Impact. He has already recorded the previous voiceovers for Tighnari and will be voicing him from now on whenever the need arises in a future update.
Genshin Impact Zachary Gordon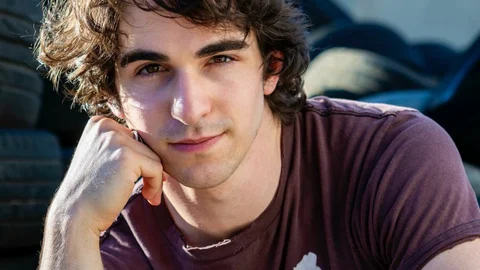 Since the voice acting industry is filled with a multitude of talented actors, many in the Genshin Impact community have never heard of Zachary Gordon. In the wake of that, they have this question, "who is Zachary Gordon?
Well! Keeping it brief, Zachary Gordon is a twenty-five-year-old American actor who rose to prominence after playing the role of Greg Heffley in the Diary of a Wimpy Kid series.
He has played several roles in TV series, and movies and has voiced characters from games like Mafia: Definitive Edition, Kingdom Hearts III (voiced Hayner), and now Tighnari from Genshin Impact.
Zachary Gordon's Past Works
Here's the complete list of past works that Zachary Gordon has done:
Violet
Bradley (as Zach Gordon)
Dreamcatcher
Jake
American Pie Presents: Girls' Rules
Emmet
Mafia: Definitive Edition
Additional Voices (voice)
The Resident
Aaron Meuser
Good Trouble
Tate Wilson
Kingdom Hearts III
Hayner (English version, voice)
Star Wars: Rebels
Mart Mattin
The Good Doctor
Brandon
Dead of Summer
Blotter
Kingsglaive: Final Fantasy XV
Young Ravus (English version, voice)
Huevos: Little Rooster's Egg-cellent Adventure
Rollo (English version, voice)
Killing Animals
Jeremy
Yellowbird
Max (English version, voice)
Last Man Standing
Andrew
The Boxcar Children
Henry (voice)
Bubble Guppies
Gil (voice)
Pete's Christmas
Pete Kidder
Uncle Grandpa
Belly (Boy) (segment "Belly Brothers") (voice)
The Incredible Burt Wonderstone
Bully
The Unprofessional
Dylan
Young Paul Ryan
Young Paul Ryan
Diary of a Wimpy Kid: Dog Days
Greg Heffley
Family Guy
Grandchild #1 (voice)
Bubble Puppy's Fin-tastic Fairytale Adventure
Gil (voice)
R.L. Stine's the Haunting Hour
Seth
Robot Chicken
Charlie Brown
Linus van Pelt
Franklin (voice)
Childrens Hospital
Mike
That's What I Am
Additional Voice (as Zackery Gordon)
Diary of a Wimpy Kid: Rodrick Rules
Greg Heffley
Beverly Hills Chihuahua 2
Papi Jr. (voice)
The Search for Santa Paws
Paws (voice)
Special Agent Oso
Rasheed
Tyler
Tyler (2008) (voice)
Ni Hao, Kai-Lan
San San
FuFu
Larger Mouse (voice)
Batman: The Brave and the Bold
Young Bruce Wayne
Kid #1
Young Aqualad (voice)
Diary of a Wimpy Kid
Greg Heffley
Santa Buddies
Puppy Paws (voice)
Handy Manny
Little Lopart (voice)
How I Met Your Mother
Boy
Grant
Afro Samurai: Resurrection
Kotaro (English version, voice)
24
8 Year Old Boy
David's Situation
Little David
Four Christmases
Kid in Jump-Jump
Madagascar: Escape 2 Africa
Baby Melman (voice)
Lower Learning
Frankie Fowler
Mad TV
The Joker
The Brothers Bloom
Young Bloom
The Mighty B!
Gwen's Brother #4 (voice)
National Treasure: Book of Secrets
Lincoln Conspiracy Kid
Desperate Housewives
Little Robin Hood
The Chubbchubbs Save Xmas
Brad Spoylt (voice)
Sex and Death 101
Barbecue Brat
Georgia Rule
Ethan
All of Us
Richie
Because I Said So
Little Arthur (uncredited)
That concludes our guide on who is Tighnari's new voice actor in Genshin Impact, as we have shared his name and details on some of his past works.
For more on Genshin Impact, check out: