Here's a complete overview of all the weapons available in the v3.5 phase 2 Epitome Invocation banner in Genshin Impact.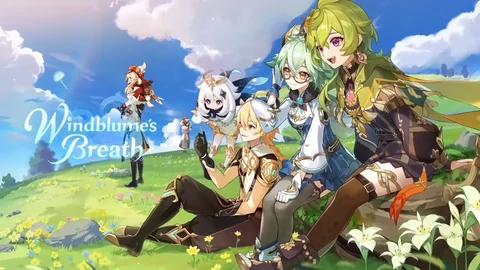 Epitome Invocation is a recurring banner in Genshin Impact that will reward you with a chance to get new weapons. The v3.5 update has released a second refresh to the banner that will boost the drop rate of several 5-star and 4-star weapons.

This banner will be available between March 21 and April 11. It will run simultaneously with the The Transcendent One Returns and The Heron's Court banner.

Epitome Invocation v3.5 Phase 2 Banner - Weapons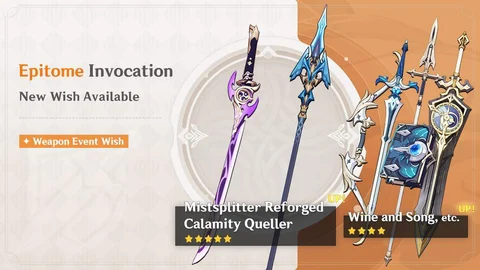 For the phase 2 Epitome Invocation banner in version 3.5, several 5-star and 4-star weapons will be available as rewards.
Here are all the weapons:
5-star weapons: Calamity Queller (Polearm) and Mistsplitter Reforged (Sword)
4-star weapons: Wine and Song (Catalyst), Sacrificial Sword (Sword), The Bell (Claymore), Favonius Lance (Polearm), and Favonius Warbow (Bow)
Unfortunately, no event-exclusive weapons will be available in the standard Wanderlust Invocation banner in the next version update.

Stay up to date with the latest Genshin Impact guides: