Asphalt 9 has some incredible head banging songs. Perfect for a chill ride in your favourite car or speeding with nitrous through the city, here's the complete soundtrack so you can listen to them outside of the game!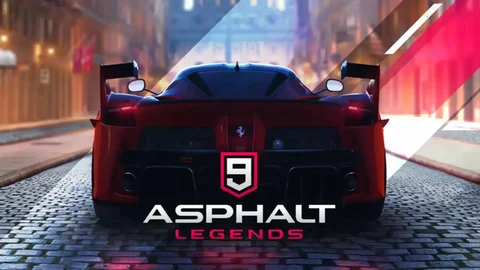 Gameloft's Asphalt series are known for more than just its flashy cars and high-octane racing. Similar to games like FIFA and Need for Speed, they're also known for their incredible soundtrack. The game has introduced us to many big bangers over the past few installments and Asphalt 9: Legends is no different!
We've got Pop, DJ sets, Electronic and Rock in this 2018 release. Here's all the songs in the game that take the racing experience to a whole new level!
Electronic
Lemaitre - Higher (ft. Maty Noyes)
Krubb Wenkroist - No Need To Talk 2.0
Krubb Wenkroist - Step Into It
Nicky Romero ft. John Christian - Iconic
Flux Pavilion - Pogo People
Joyryde - The Box
Ruelle - Madness
InsideInfo - Renegade
Vitalic - Second Lives
Feed Me - Starcrash
Ummet Ozcan ft. Lucas Steve - Higher
Bassnectar - Speakerbox
Noisia - Collider
Bossfight - Nock Em
Battle Tapes - Valkyrie
Krubb Wenkroist - No Need To Talk
Krubb Weinkroist - Bright Lights
DJ Sets
DJ Gontran - Wide Awake
DJ Dubai - Fill The Void
DJ Dubai - Diesel Love
DJ Dubai - Circular Sunset
DJ Dubai - Hazy
DJ Dubai - Night Vision
DJ Dubai - Technicolor Dollar
Pop
Missio - Bottom Of The Deep Blue Sea
The Halluci Nation - R.E.D
Moby - Hey! Hey!
Rock
Welshly Arms - Legendary

The Bloody Beetroots ft. Jet - My Name Is Thunder
Death From Above - Freeze Me
Kaleo - Hot Blood
Mondo Cozmo - Sixes And Sevens
Spring King - City
Otherkin - Yeah I Know
Prophets Of Rage - Hands Up
The Midnight Beast - Turn It Up
Pimps Of Joytime - The Jump
K.Flay - Black Wave
The Score - Legend
How Do You Listen To Them?
It's as simple as typing these song titles into YouTube or Spotify. But, to make your life a little bit easier, we've linked a Spotify playlist down below where you can find all the song tracks: