You can get free Gold, Scrolls, Chests, and other rewards with these new AFK Arena codes in September 2023.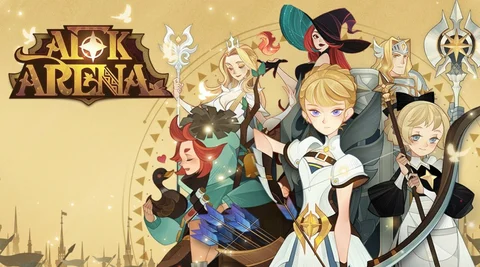 AFK Arena is a casual RPG mobile game from Lilith Games. As the name suggests, you can progress through the game even if you're AFK (away from keyboard) due to its unique auto-farming system. This means that you'll also garner rewards without actively playing.
All you have to do is assemble a battle-worthy team of your favorite Heroes, upgrade them, and enter quests. The rest will be done for you.
It may sound easy to collect rewards in AFK Arena because of the system in place, but did you know there's another way you can get additional rewards? If you thought "codes', then you guessed right. The devs regularly release codes that you can redeem in AFK Arena for free rewards.
Here are the latest AFK Arena codes in September 2023.
How To Use AFK Arena Codes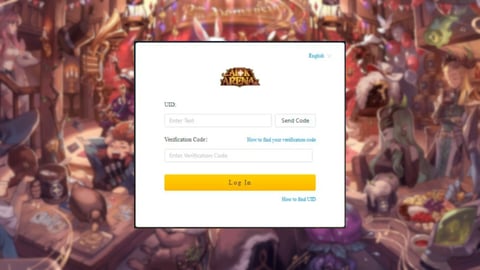 Here's a step-by-step guide on how you can use AFK Arena codes:
Launch AFK Arena.
Tap on your player avatar in the top-left of the main menu.
Select Settings.
Tap on Verification Code. Note this down as well as your account ID.
Go to the AFK Arena code redemption website.
Enter your account ID number and verification code in their respective boxes. Select Login.
In the following screen, enter your desired code and press submit.
The rewards will be instantly sent to your in-game Mailbox.
Once you complete these instructions, you will have your rewards instantly sent to your game account.
New AFK Arena Codes (September 2023)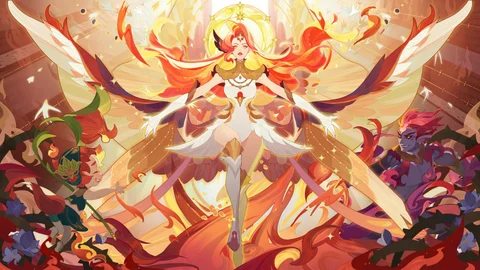 Here are the active AFK Arena codes:

4nwf3w25hq - 1,000 Diamonds, 3 8-hour Dust Chests, 3 8-hour EXP Chests, and 3 8-hour Gold Chests
afksummer2023 - 3,000 Diamonds and 10 Summon Scrolls
mystery2023 - Sticker
HAPPY2023 - 10 Stargazer Scrolls, 2,000 Diamonds, 10 Hero Scrolls, 10 Faction Scrolls
lightbearer – Lightbearer sticker
wilder – Wilder sticker
graveborn – Graveborn sticker
mauler – Mauler sticker
maetria2023 – 300 Diamonds and 300,000 Gold
uf4shqjngq – 30 Common Hero Scrolls
afk888 – 300 Diamonds, 20,000 Gold, and 100 Hero's Essence
misevj66yi – 500 Diamonds, 5 Common Hero Scrolls, and 60 Rare Hero Soulstones
These codes are usually available for a limited time, so be sure to claim them before they expire.
Upgrade your gaming experience in AFK Arena by getting yourself a handy phone stand that will allow you to keep farming.
Expired AFK Arena Codes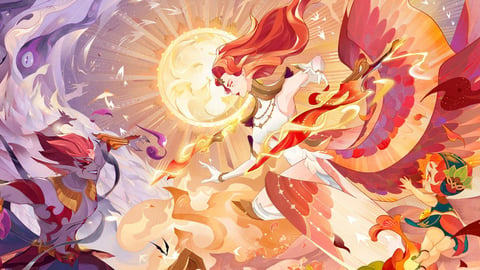 Here is a list of expired AFK Arena codes:
special2023
SANSHUNEN

39acdh37nk
39i4qttfzt
39judaxj5p
Brutus2022
2C9RK4F9G3
happylilith510
Lilith10th
2yqs9jk2qw
AFKRE0
Lucky2023
CHUKAHAE333
tq8agz7wyv
tqa9c5g35y
ryx8ue2zhu
afk2023
Don2023
XANADU
rynfzjk85y
talene2022
HAPPY333
qrjfxjzicw
qgk6h85pbd
meeyzuxw87
thewitcher3
NISHUNEN
kayd7grgvi
iybkiwausg
k9k8wjc438
jrz8r5xe5c
j54umuazyy
zq9vrhx83e
zbyfikwsit
i43a5pk3jw
i4hhzxxvj7
i4musq8dr6
jinsuo666
lorddreaf
ithg8qup8
j5mjxtdpia
zq6apizmr6
AFKDLWNSUS
yazyax56rz
y9khdntp3v
happy2022
y9ijrcnfsw
y9ntv77jvf
wfmh5n68wt
1fanfengshun
228j636fs9
26dnuiw8s4
2gq55jii87
2longtengfei
4rytg4u2q6
576w235suw
65tdenbmtw
6u226crhtp
6wgh9ung66
afklaunch
BestRPG4BusyU
happybday0409
liuyan888
persona5
pqgeimc6da
tt9wazfsbp
tvb5zkyt47
u9rfs27rd9
ufxsqraif5
u3gpi6heu6
uffqqmgtxd
vm894xsucf
AFKelijah
ayqcttC36x
happy2021
liuyan233
They can no longer be used to claim rewards. We will update this section once any active codes expire.
How To Get New AFK Arena Codes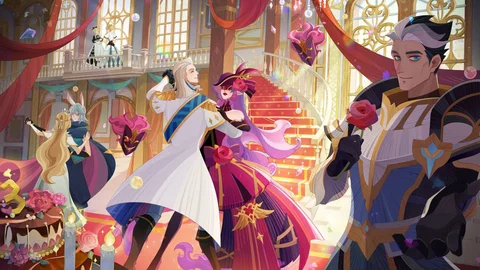 AFK Arena codes are usually released on the game's social media platforms during special events, gaming milestones, and new updates. Here's where you can get the latest AFK Arena codes:
Alternatively, you can always keep an eye out on this page as we'll update it as soon as new codes are released.
For more game codes, you may be interested in:
This article contains affiliate links which are marked with [shopping symbol]. These links can provide a small commission for us under certain conditions. This never affects the products price for you.