Use these Control Army codes to get free coins and other rewards.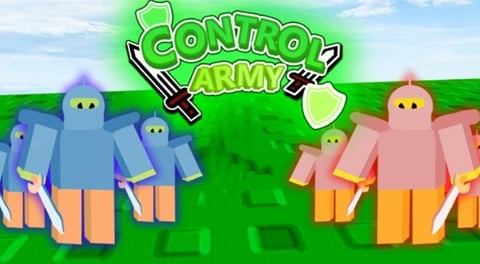 Control Army puts you in the shoes of a king or general. You will have to build your own castle and army before setting off to battle the monsters that roam the world.
The aim of the game is to expand your kingdom, building ever greater keeps and eventually huge armies. To do so, you will need to collect resources and gear in the shape of weapons and armor.
The game's main resource is gold, and if you don't have ready access to this, it can be difficult to get out of the starting stages.

Thankfully, the developers readily release Control Army codes, which reward players with not only gold but also mushrooms and barack experience.
Below we have a list of all the working Control Army codes, as well as instructions on how to redeem them in-game.
How To Redeem Control Army Codes
Redeeming codes in Control Army codes is easy and is done from within the game. Simply follow these instructions:
Launch Control Army from the Roblox app.
Once in the game, click on the 'Codes' button on the left-hand side of the screen.
In the text input box that says 'Type your code here!', enter one of the working Control Army codes from below and click 'Redeem'.
If the redemption is successful, you will receive a message stating so.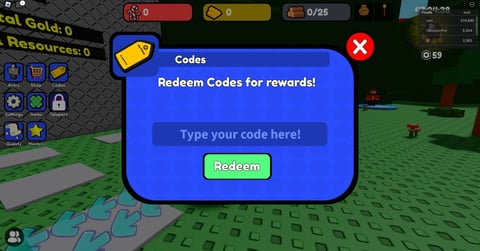 Control Army (February 2023) - Active Codes
Here are all the currently working Control Army redeem codes as of February 1, 2023.
Mushrooms – multiple mushrooms (new!)
20klikes – two 100% gold potions (new!)
10k - redeem for 10k barack XP
20klikes - redeem for two 100% gold potions
Mushrooms - redeem for multiple mushrooms
Release - redeem for 250 gold
Hello - redeem for 500 gold
Waterfall - redeem for 1,000 gold
Mountshop - redeem for 1,500 gold
Sands - redeem for 2,000 gold
Underwater - redeem for 2,500 gold
Control Army - Inactive Codes
The following codes no longer work in Control Army.
There are no inactive codes for Control Army.
Where To Get More Control Army Codes
The best place to get the latest Control Army is right here. We check for new codes daily and update the list above when they are released, so bookmark this page and check back whenever you plan on playing Control Army.

If you want to jump to the head of the queue, you can keep an eye on the Control Army social channels, where the codes are usually released.
The pages/channels to keep an eye on are:
For more mobile redeem codes, check out: