Use these My Hero Mania codes to get free spins, helping you unlock that crucial quirk. (Updated: February 2023)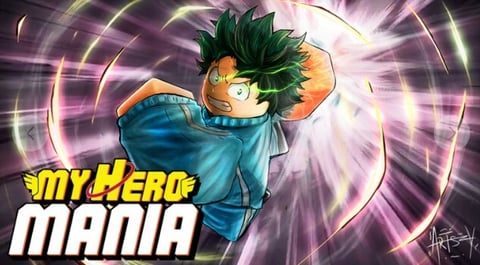 My Hero Mania is one of the many anime-inspired games on the Roblox platform.
Essentially a fighting RPG, players can take on missions for some PvE combat or go up against others in brutal PvP combat.
As you journey through My Hero Mania, you will unlock new skills and level up your character. You will also have the chance of having certain 'quirks', which grant you certain fighting abilities.
These quirks are earned through the game's gacha mechanic, with players needing to spin to unlock them.
You can purchase spins from the in-game store for real-world money; however, there is another way to get spins and that is by using My Hero Mania codes.
My Hero Mania codes are regularly released by the game's developers and can reward players with standard, epic, and rare spins.
Below we list all the currently active My Hero Mania codes, as well as show you how to redeem them in-game.
How To Redeem My Hero Mania Codes
Redeeming codes in My Hero Mania codes is easy and is done from within the game. Simply follow these instructions to redeem your My Hero Mania codes:
Launch My Hero Mania from the Roblox app.
Once in the game, press 'M' to bring up the menu.
In the text input box that says 'Enter code here!', enter one of the working My Hero Mania codes from below and press the 'Enter' key.
If the redemption is successful, you will receive a message stating so.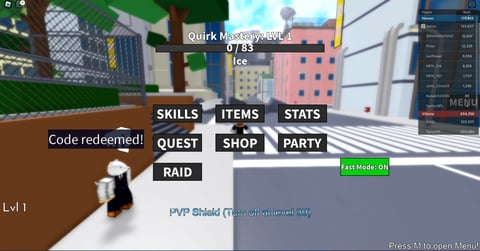 My Hero Mania (February 2023) - Active Codes
Here are all the currently working My Hero Mania redeem codes as of February 1, 2023.
430kcode - 12 spins (new!)
420k - 12 spins
newyearsupdate23 - free spins
mhmchristmas22 - free spins
turkey22 - free spins
season6 - 15 spins
380kCODE! - 13 spins
370klikes - 1 epic spin
360kgoal - 13 spins
thank350k - 13 spins
330kLIKES - 12 spins
Easter340k - 10 spins, 2 rare spins
230kcode! - 5 spins
320kday - 11 spins
310kLIKES - 11 common spins
big300k - 5 common spins and 2 rare spins
thank290k - 10 spins
280kLIKES - 10 spins
270kREAL - 9 spins
260ktime - 8 spins
the250k - free spins
240kCODE - 7 spins
My Hero Mania - Inactive Codes
The following codes no longer work in My Hero Mania.
210kCODE!
thank220k
theultra190k
230kcode!
likereward1
thank220k
210kCODE!
70kalready
80kcode!
its90k!
the100k
newupdate!
spinner180k
zi170k
theultra190k
110kcodeyay
plus120k!
big130k
goal200k
ultra140k
letsgo150k
160ktux
FirstCode!
Where To Get More My Hero Mania Codes
The best place to get the latest My Hero Mania codes is right here. We check for new codes daily and update the list above when they are released. So, bookmark this page and check back whenever you decide to play My Hero Mania.
If you want to jump to the head of the queue, you can keep an eye on the My Hero Mania social channels, where the codes are usually released.
The pages/channels to keep an eye on are:
For more mobile redeem codes, check out: