Use these Grand Piece Online codes to get free race rerolls, stat boosts, and Devil Fruit notifiers. (Updated: June 2023)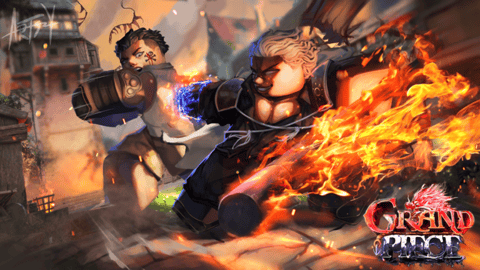 Grand Piece Online is a hugely popular game on the Roblox platform and another game inspired by the One Piece anime.
Players can battle it out in PvP combat or try and tackle the game's notoriously difficult dungeons.
There are several character races in the game and many different weapons and combat styles to master, with players needing to level up their character to be capable of taking on the biggest foes.
This process can be time-consuming, but thankfully, there is help at hand in the shape of Grand Piece Online codes.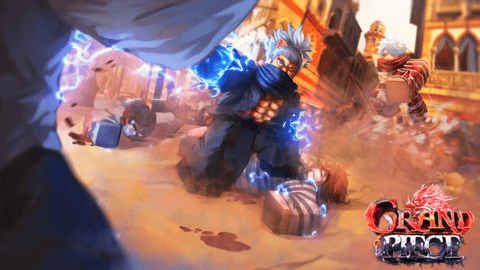 Grand Piece Online codes offer rewards that can make leveling up your character easier and quicker, with codes giving players stat resets, race rerolls, and drop rate boosts for certain in-game items.
Below, we list all the correctly active Grand Piece Online codes and how you can redeem them in-game.
How To Redeem Grand Piece Online Codes
Grand Piece Online codes are easy to redeem and are done from within the game. Follow the steps below to do so successfully.

Launch Grand Piece Online from the Roblox app.
Once in the game, press 'M' on your keyboard to open up the main menu.
Locate the 'settings' button (it looks like a gear).
At the bottom of the settings menu, there is a text box. Enter your code here and click 'Enter' on your keyboard.
And there you have it! One successful Grand Piece Online code redemption.
If you receive a message saying 'Busy', this means that the code is no longer valid. You are free to try another one.

Grand Piece Online Codes - Active Code (June 2023)
These are all the currently active codes for Grand Piece Online as of May 31, 2023.

There are currently no active Grand Piece Online codes.
We will add new codes as soon as they are made available.
Expired Grand Piece Online Codes
770KLIKES18XRACEREROLLS - redeem for 18 race rerolls
720KLIKES32XRACEREROLL - redeem for rewards
phogiving - redeem for 24 hour Devil Fruit notifier
640KLIKES23XRACEREROLL - redeem for 23 race rerolls
V2640KLIKES23XRACEREROLL - redeem for 23 race rerolls
FREE2XEXPFROMTEABAQ1YT - redeem for a double drop boost
MistYuuTT - redeem for a double drop boost
GOROFLIGHT - redeem for a double drop boost
SUB2VZNITY - redeem for a Devil Fruit reset
RichestPlug - redeem for a Devil Fruit reset
SUB2SCIGPO - redeem for a Devil Fruit reset
SUB2MUSCLEMUFFIN - redeem for a stat point reset
GPOZachMemes - redeem for a stat point reset
SURVIVORGR3GG - redeem for a stat point reset
FruitresetCookie - redeem for a stat point reset
DomlolXPhoeyu - redeem for a stat point reset
2Y8ZTHEGOAT - redeem for a stat point reset
Havocthe3rdXTester - redeem for a stat point reset

SUB2CHASEAINETOR - redeem for a stat point reset
sub2kamikazeqt - redeem for a stat point reset
Sub2HunterGodSlayer - redeem for a stat point reset
SUB2LAMA - redeem for a double drop boost

470K14XRACEREROLLS - redeem for free race rerolls
FREE1HOUR2XDROPRATE - redeem for a double drop rate boost for one hour
440KLIKESSPRESET - redeem for a free stat reset
FREEDFRESET - redeem for a Devil Fruit reset
435K8XRACEREROLLS - redeem for race rerolls
CHRISTMASDFtNOTIFIER
CHRISTMASDFRESET
340K2XRACEREROLLS - redeem for two race rerolls.
345K2XRACEREROLLS - redeem for two race rerolls.
350K2XRACEREROLLS - redeem for two race rerolls.
355K2XRACEREROLLS - redeem for two race rerolls.
360K2XRACEREROLLS - redeem for two race rerolls
335KLIKES2XRACEREROLLS - redeem for two race rerolls
325KLIKES2XRACEREROLLS - redeem for two race rerolls
130KSUBSSPRESET - redeem for stat point reset
DAHNOOBDFRESET - redeem for Devil Fruit reset
315KLIKESSSPRESET - redeem for two race rerolls
320KLIKES2XRACEREROLLS - redeem for two race rerolls
315KLIKES2XRACEREROLLS - redeem for two race rerolls
125KSUBSDFRESET - redeem for Devil Fruit reset
120KSUBS2XRACEREROLLS - redeem for a race reroll
115KSUBSPRESET - redeem for Stat reset
305KLIKES2XRACEREROLLS - redeem for a race reroll
100KSUB2XRACEREROLLS - redeem for two race rerolls
300KX2RACEREROLL - redeem for a race reroll
295KLIKESSPRESET - redeem for stat point reset
290KLIKESDevil FruitRESET - redeem for Devil Fruit reset
285K2XRACEREROLL - redeem for race reroll
280KLIKESSPRESET - redeem for stat point reset
P3dr0S2Pizza - redeem for stat point reset
AGZGANG - redeem for Devil Fruit reset
SUB2KAGE - redeem for stat point reset
SUB2SAGEz - redeem for 15 min of double drop
TYTISBIGBOY - redeem for 15 min of double drop
DragGotCombos - redeem for Devil Fruit reset
35kBl0x - redeem for 15 min of double drop
BLESSINGBYGPO - redeem for four hours of Devil Fruit notifier
XERONICALAMGOATED - redeem for Devil Fruit reset
SUB2ANCHOR - redeem for stat point reset
SUB2ICEYDIO - redeem for stat point reset
tSUBTO2Y8Z - redeem for double drop for 15 minutes

tiktokvznity - redeem for Devil Fruit reset
ArickuSub - redeem for 15 min Devil Fruit notifier
iBeTurtle - redeem for Devil Fruit reset

SUB2DUZZK - redeem for stat point reset
265KLIKESSPRESET - redeem for stat point reset
270KLIKESDevil FruitNOTIFIER - redeem for 240 min Devil Fruit notifier
275K2XRACEREROLL - redeem for two race rerolls
spresetFREE - redeem for stat point reset
255KLIKESSPRESET - redeem code for stat point reset
250k2XRACEREROLL - redeem for race reroll
240KLIKESDFRESET - redeem for Devil Fruit reset
235KLIKESSPRESET - redeem for stat point reset
230KLIKESSPRESET - redeem for stat point reset
225KLIKESDevil FruitRESET - redeem for Devil Fruit reset
X220KLIKESSPRESET - redeem for skill point reset
215KLIKESDFNOTIFIER - redeem for Devil Fruit notifier
210KLIKESDFRESET - redeem for Devil Fruit reset
205KLIKESRACEREROLLS - redeem for two race rerolls
200k2XRACEREROLL - redeem for two race rerolls
200kLIKESSPRESET - redeem for stats reset
195KDFNOTIFIER - redeem for Devil Fruit notifier
190KLIKESDFRESET - redeem code for Devil Fruit reset
185kLIKESSPRESET - redeem code for stat point reset
180k2XRACEREROLL - redeem for two race rerolls
175KLIKESSPRESET - redeem for stat point reset
170kLIKESSPRESET - redeem for stat point reset
165k2XRACEREROLL - redeem for two race rerolls
160kLIKESSPRESET - redeem for stat point reset
155kLikesRACEREROLL - redeem for two race rerolls
giftfromphoeyu - redeem for a stat point reset
150kDFNOTIFIER - redeem for a Devil Fruit notifier
140kLIKESSPRESET - redeem for a reward
145kLIKESSPRESET - redeem for a reward
130kLIKESSPRESET - redeem code for stat point reset
135kLIKESDFNOTIFIER - redeem code for Devil Fruit notifier
SUB2ASHZX! - redeem code for double drop
Sub2SenpaiCiro - redeem code for double drop
LOVEACYIENE - redeem code for double drop
SUBTOJUSTDYN - redeem code for double drop
SUB2COSMOS - redeem code for double drop
ilikehomura - redeem code for double drop
Sub2Yuto - redeem code for double drop
Sub2P3dr0 - redeem code for double drop
KonnaTBonTOP - redeem code for double drop
SUBTOTSKTBOY - redeem code for double drop
ZON20KSUBS - redeem code for double drop
SUB2PEPPA233 - redeem code for double drop
SUB2PEEPGUY - redeem code for double drop
Ba1teD - redeem code for double XP
CookieGuyONTOP - redeem code for Devil Fruit notifier
SUB2BIRD - redeem code for Devil Fruit notifier
Sub2ThiefDayz - redeem code for Devil Fruit notifier
SUB2ETHER - redeem code for Devil Fruit notifier
Sub2KiddStan - redeem code for Devil Fruit notifier
TYTISCOMEBACK? - redeem code for Devil Fruit notifier
DetectiveInc - redeem code for Devil Fruit notifier
BeanboiresetsYourSP - redeem code for stat point reset
SAGEzEZ - redeem code for stat point reset
SUB2SENSEIDRAGON - redeem code for stat point reset
SUB2REVOLVERAGZ - redeem code for stat point reset
SUB2RYANREQ - redeem code for Devil Fruit reset
120kLIKESSPRESET - redeem code for stat point reset
115kDFNOTIFIER - redeem code for Devil Fruit notifier
110kSPRESET - redeem code for stat point reset
105kLikes2XDROPRATE - redeem code for double drop
shutdownfix8HRDFNOTIFIER - Redeem code for Devil Fruit notifier
shutdownfixSPRESET - redeem code for stat point reset
shutdownfixDFtREMOVER - redeem code for Devil Fruit remover
shutdownfixSPRESET2 - redeem code for stat point reset
shutdownfixSPRESET3 - redeem code for stat point reset
100kLikesDFRESET - redeem code for Devil Fruit reset
100kLikesSPRESET - redeem code for stat point reset
100kLikesDFNOTEIFIER - redeem code for Devil Fruit notifier
95kLikesSPRESET - redeem code for stat point reset
90kLikesDFNOTIFIER - redeem code for Devil Fruit notifier
85kLikesDFNOTIFIER - redeem code for Devil Fruit notifier
30kSUBSPRESET - Redeem code for stat point reset
80kDFtnotifier - Redeem code for Devil Fruit notifier
25kSUBS - redeem code for stat point reset
SUB2DYN - redeem code for stat point reset
SUB2SenpaiCiro - redeem code for stat point reset
SUB2NOOBMASTER123 - redeem code for stat point reset
Why not check out these other redeem codes to get some free rewards: