Discover Livetopia codes to make one of the best roleplaying experiences on Roblox even better! (Updated: March 2023)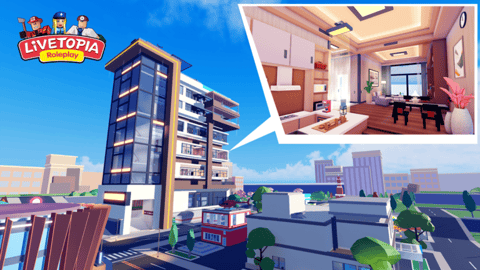 Livetopia is one of the most engrossing roleplaying games on the Roblox platform.
Players can build entire lives for themselves in Livetopia, with the ability to build houses, have a job, and adopt pets. You can even enroll in high school or go to a concert.
There is also plenty of ways to customize your experience. There are hundreds of outfits you can adorn your character with, and you can make your house a home with various furniture and fittings.
To help you in your journey, the developers sometimes release Livetopia codes, which can be used to redeem one-time rewards.
Below, we show you how to redeem Livetopia codes and list the current working codes.
How To Redeem Livetopia Codes
Follow the instructions below to redeem Livetopia codes.
Launch Livetopia from the Roblox app.
Click on the 'Settings' menu (it looks like a gear), found in the upper left-hand side of the screen.
Click on the 'Redeem' button at the top of the tab.
Enter an active Livetopia code.
Click 'Yes' to claim your reward.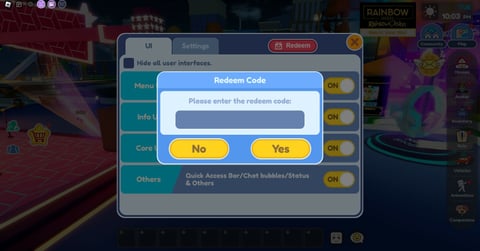 Livetopia Codes - Active Codes (March 2023)
These are all the currently active codes for Livetopia as of March 21, 2023; you can find inactive codes further down.

Sadly, there are no currently active Livetopia codes. Check back again soon!
Expired Livetopia Codes
70k likes - Mini Bus
50k likes - Golf Stick
35k likes - Frying Pan
Where To Get More Livetopia Codes
The best place to get the latest Livetopia codes is right here. We check for new codes daily and update these pages when they are released.
If you want to jump to the head of the queue, you can keep an eye on the game's socials, where they are usually released.
The place to look is the Livetopia Twitter page.

Why not check out these other Roblox redeem codes to get even more rewards: