Use these Military Tycoon codes to get free cash and diamonds! (Updated: February 2023)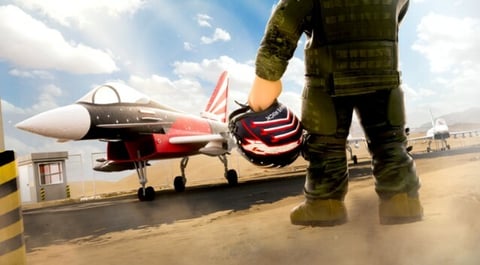 There are plenty of tycoon games with a military bent on Roblox, but very few are as successful as Military Tycoon.
One of Roblox's most popular games, Military Tycoon allows players to build armies equipped with everything from a simple pistol to a state-of-the-art F35 fighter jet.
To build up that army, you will need a shedload of cash. In Military Tycoon, there are several ways to make money. You can employ workers who mine for cash, you can complete missions for their rewards, or you can purchase cash and diamonds from the in-game store.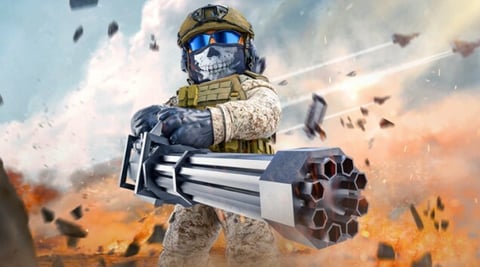 However, those methods take a certain amount of time or real-world cash, but thankfully, there is a quicker - and free - way to gain some fresh cash/diamonds, and that is by using Military Tycoon codes.
Below we explain how you can redeem Military Tycoon codes, as well as list all the currently working codes for the game.
How To Use Military Tycoon Codes
Redeeming Military Tycoon codes is easy, as it can be done from within the game.
To do so, follow these instructions:
Launch Military Tycoon from the Roblox app.
Once in the game, click on the icon that features a 'thumbs up' emoji (you can find it on the bottom left of the screen).
Enter one of the working Military Tycoon codes listed below and click 'Redeem'.
If successful, you will receive a message stating the reward you have earned.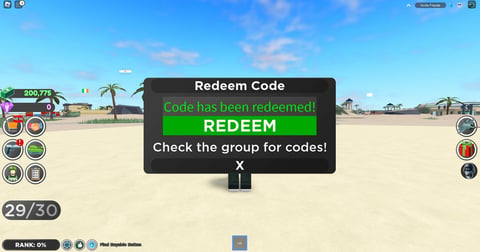 Take note some codes are time-limited, so if you discover a new one, use it as soon as possible.
With that out the way, let's look at the working Military Tycoon codes.
Military Tycoon - Active Codes (February 2023)
Military Tycoon codes can get you free gems and other rewards. Here are the currently active codes as of February 1, 2023.

t90 - free reward (new!)
10k – free cash
terbyte – 50k cash
PL01 – free cash
LT01 – 500k cash
2days – 50k cash
3days – 50k cash
4days – 50k cash
patch22 – 150k cash
weekday – 500k cash
goldcar – 500k cash
freecash – 250k cash
skins – 500k cash
780k – 500k cash
Hooray50k – 300k cash
ghostship – 25 diamonds
bugs – 500k credits
Expired Military Codes
Here are all the expired Military Tycoon codes.
followers5k
600klikes
550klikes
newplane
f16
hollidayu
weakupdate
missiletruck
110mvis
300klikes
battleship
100mvis
FlyingFortress
250klikes
500kfavs
1mmembers
90mvis
200klikes
70mvis
80mvis
ARTILLERY
Cash
Halloween
Military2022!
WorldWar
Where To Get More Military Tycoon Codes
If you to keep up to date with the latest Military Tycoon codes then the best place to look is right here. We check for new codes daily, and update this page when they are released. So, bookmark this page and check back whenever you plan on jumping in for a game.
If you want to jump ahead of the queue, then keep an eye on the Military Tycoon socials, where the codes are usually released.
For more Roblox codes, check out: