Supercell has temporarily removed Bonnie from Brawl Stars after they found that she has a game-breaking bug.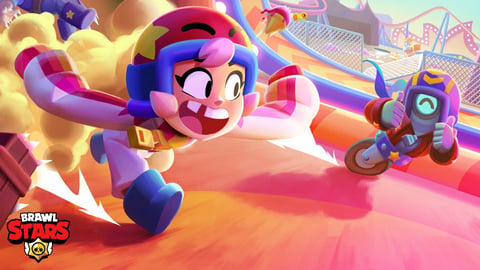 If you were playing Brawl Stars recently, you might have noticed that you can't play as Bonnie. Her brawler icon has been greyed out, and a message has been plastered over it saying, "This Brawler is temporarily unavailable." Many players are confused over this and are seeking answers.
Supercell has responded to this by stating that Bonnie has been temporarily disabled from the game as they need to investigate a bug related to her and the new Super Charge Gear.

We are disabling Bonnie from the game for the time being while we investigate and fix a bug related to her and the new Super charge Gear!

We'll communicate once we have a fix for it (and probably another maintenance - no ETA right now)

Sorry for the trouble pic.twitter.com/n7JbnbWVnJ

— Brawl Stars (@BrawlStars) October 26, 2022
The bug in question is Bonnie's interaction with the Super Charge Gear - a Gear that can charge your Super 10% faster - which can glitch the game or crash the Brawl Stars app.
Bonnie Will Remain Temporarily Removed Until Bug Is Fixed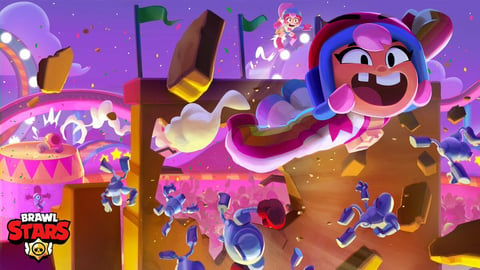 Brawl Stars Community Manager Dani has responded to Bonnie's removal in a Reddit thread by saying that the Supercell team is aware of the issue but tells players that they might have to wait sometime before she can return to the game.
He justified the lengthy wait by saying:
We don't have enough resources to fix it right now... It probably requires maintenance as well.
Besides identifying what causes the bug, the Supercell team will also need to conduct proper testing to ensure that this bug does not occur again. That being said, it's easy to understand why it might take some time before a fix can be deployed to resolve this bug.
The Ghost Station update has been off to a rocky start in Brawl Stars. Swiftly after it was released, the game had to undergo a maintenance fix to resolve bugs about the new Reload Gear and replays. After that, Brawl Stars has to undergo yet another maintenance to fix bugs concerning Club League, chat, Gears, and localization errors. This Bonnie bug is just another addition to this long list of issues that have occurred over the past few days.
Update: Bonnie Has Returned To Brawl Stars
After a brief maintenance break, as expected, Bonnie has returned to Brawl Stars bug-free and ready for all the mayhem the new Gadgets have to bring.
Maintenance incoming!

Bonnie is back! pic.twitter.com/x5PU1wU3qp

— Brawl Stars (@BrawlStars) October 27, 2022
Stay up to date with the latest Brawl Stars news and guides: