Supercell has revealed three new brawlers who will be coming to Brawl Stars in the January season.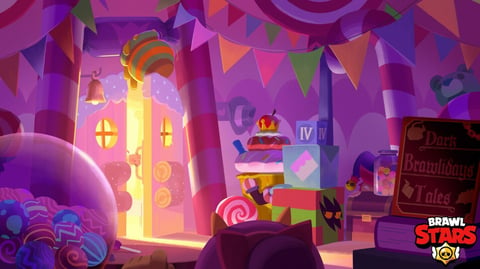 Supercell will be introducing Mandy, Chester, and Gray as new brawlers in the January season of Brawl Stars: Candy Land.
Mandy and Chester share a love-hate relationship. Mandy is a sweet character with a cranky side when she's alone. It doesn't help that Chester is a chaotic prankster who can be highly annoying to her. The third brawler is Gray, the second brawler in Lola's Brawlywood trio. He's a silent, artsy actor who makes underground movies.
Each brawler comes with a unique set of abilities - some of which have never been seen in Brawl Stars ever before. So without further ado, let's dive into them and see what they're all about.
Brawl Stars Candy Land Season New Brawler - Mandy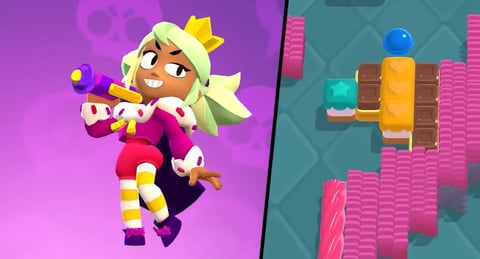 Mandy is the Candy Land Brawl Pass season brawler.
She's a sharpshooter and has the longest range in the game, beating the likes of Piper. However, that is only if she stands still and charges her range bar (similar to that of Janet). If Mandy moves, her attack goes back to the normal sharpshooter range.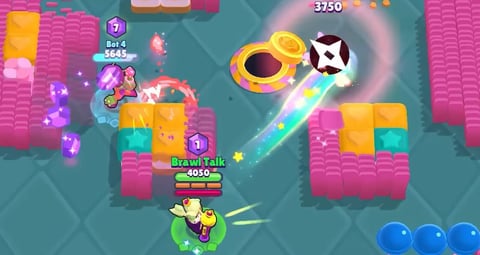 Mandy's Super shoots a long-range high-damage beam of sugar that has the potential to reach the end of the map. Like her regular attack, it requires her to charge up her Super before it can be fired.
Her Brawl Pass skin is the 'Magma Mandy' skin which allows her to shoot lava instead of candy. She also gets another skin 'MC Mandy' which you can get from the in-game shop for 29 Gems. These are all coming in January when the new season is released.
Brawl Stars Candy Land Season New Brawler - Chester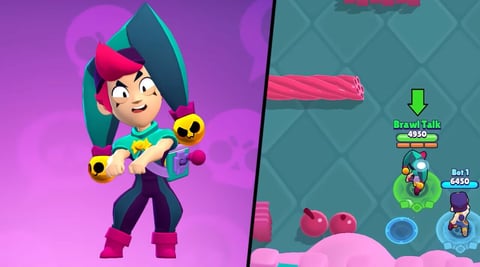 Chester is a Legendary brawler. His main attack is a sequence of projectiles whose attacks follow the "same logic" according to the devs. This means that each of his three attack bars does a certain attack.
This is how it'll look like from a fully loaded attack bar:
First bar: Shoots one projectile
Second bar: Shoots three projectiles
Third bar: Shoots five projectiles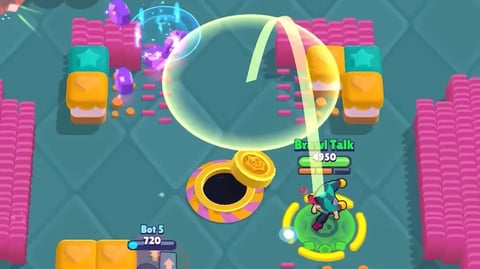 Chester is the first brawler in Brawl Stars to come with a randomized Super. He has a total of five different Supers. You won't know which one you'll get until you charge up your Super and see the icon displayed.
This is a complete list of Chester's available Supers:
Throwing a bomb
Slowing enemies in a certain area
Poisoning enemies in a cone
Healing himself
Direct attack that stuns
Chester comes with a 'Dark Chester' skin which can be purchased from the in-game shop for 29 Gems.
If you have at least one Legendary brawler already, you will be able to start unlocking him as soon as he drops in the new Starr Road
Brawl Stars Candy Land Season New Brawler - Gray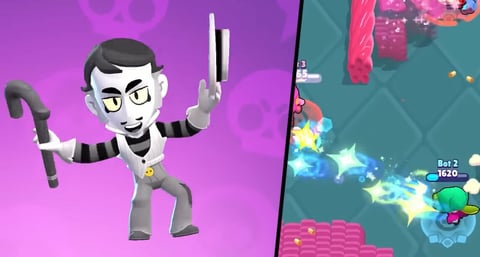 Gray is a unique black-and-white brawler. For his main attack, he shoots lines from his fingers.
Gray is also the first brawler to be able to create portals with his Super. Gray can create two portals and teleport brawlers across the map. The first portal spawns wherever Gray is on the map. The second portal will spawn where he throws within his Super range. Both Gray and his allies will be able to use these portals.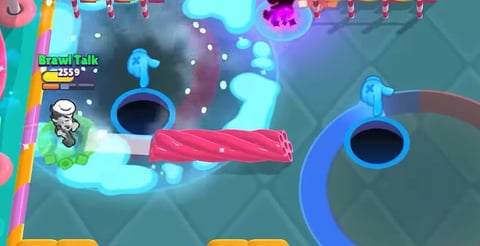 Gray also comes with a 'Runaway Gray' skin that you can purchase for 29 Gems at the shop.
You can get Gray for free simply by completing an easy Special Quest that will be available in Brawl Stars once the Candy Land season is released. If you don't collect him in time, you'll also be able to get him from the Starr Road or buy him from the in-game shop.
Stay up to date with the latest Brawl Stars news and guides: