Supercell has revealed that they're developing a new Brawler reward system in Brawl Stars.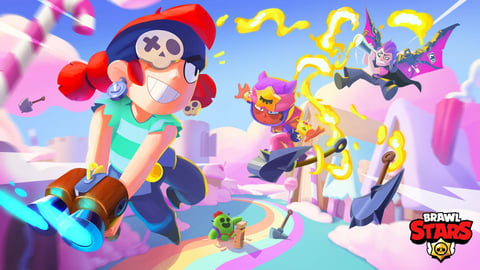 Brawler Mastery is a new feature that the Brawl Stars devs are currently working on for the game. The devs had previously hinted at their intentions to create one in the past, but nothing had manifested from it.
Admittedly, the details surrounding it are scarce. The only thing we know about it is how it looks, as revealed in a teaser. But, if Brawler Mastery works similarly to what is present in another Supercell mobile title, Clash Royale, then there are a few things we could potentially see.
In Clash Royale, it's called Card Mastery and it's a relatively simple reward system. Basically, each card has a specific list of tasks that you can complete. These tasks can vary from winning battles or dealing a certain amount of damage with them. Once you complete a task, you'll earn rewards such as Gold and Badges. But ultimately, you'll be one step closer to finishing all the tasks and mastering the card.

A teaser post seems to confirm that Brawler Mastery will be somewhat similar to Card Mastery as it will also have Badges. As shown above, the Badges can come in Blue, Purple, and - what most likely will be the final Mastery Badge - Gold.
If Brawler Mastery ends up being the same reward system, then we can expect to see each Brawler have tasks assigned to them. From there, you can complete them to earn in-game rewards like Gold and Badges.

Game Lead Frank has mentioned that he would like there to be an open communication line between the players and the developers. So while at the moment, not much is concretely known about this new feature, we can hope to see more details about this once Brawler Mastery is ready.
Stay up to date with the latest Brawl Stars news and guides: