Supercell has revealed that Otis will be receiving a new Gadget in Brawl Stars soon. Here's everything you need to know!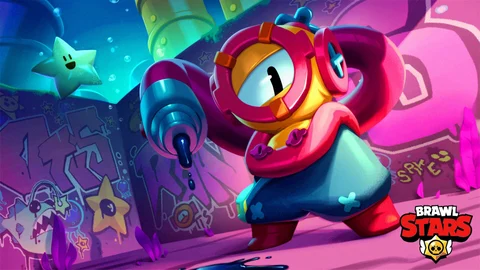 The newest chromatic brawler in Brawl Stars, Otis, will finally be getting his second Gadget! He was initially announced in the Deep Sea Brawl update earlier in June 2022 and was only released with one Gadget and Star Power. This ran contrary to other Brawlers, who have two of each. However, this will now change as Supercell has announced that a new Gadget will be on its way for Otis!
Let's go over what we know so far.
Otis' New Gadget In Brawl Stars

Supercell announced that Otis' new Gadget will be called "Phat Splatter". As far as its active ability effects, this is what we know from a Twitter post on the official Brawl Stars account:
Otis got a new Gadget!
His next attack becomes a massive ink ball that leaves a puddle on the ground. Perfect for making stencils with the enemy team! pic.twitter.com/lYhtIULoaf

— Brawl Stars (@BrawlStars) July 25, 2022
That sounds messy! Once activated, Phat Splatter will transform Otis' next attack into a massive ink ball that will leave a puddle on the ground. This will deal 810 damage to any enemy brawler over 3.8 seconds. It's a massively powerful Gadget that works similarly to Barley's basic attack, with damage being dealt to those that end up in the puddle it forms.
New Attacking Options For Otis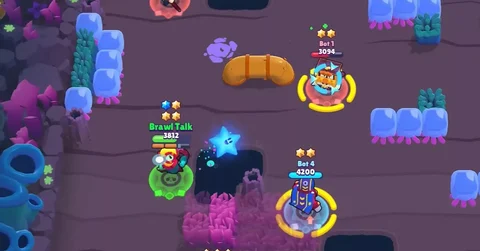 This was definitely a move from Supercell that aims to introduce some versatility to Otis' attacking options. Players have repeatedly stated that Otis is a one-dimensional brawler as he is heavily dependent on his Silent Seabed Super. His Dormant Star Gadget and Stencil Glue Star Power feed into the Super and don't add any other attacking or defensive options to the brawler whatsoever.
The Gadgets and Star Powers of other Brawlers like Rosa or Penny ensure that regardless of the Super bar charge, they always have an ace in the hole that will allow them to engage in battle. As Brawl Stars continues to evolve as a game, especially with the new update expected to drop in early September 2022, Supercell would certainly like to develop Otis into a more versatile brawler and not keep him as a one-trick pony.
Stay up to date with the latest Brawl Stars news and guides: