The long wait may finally be over, with the Call of Duty: Mobile dev team revealing that news on the return of the classic Zombies mode will come "next week."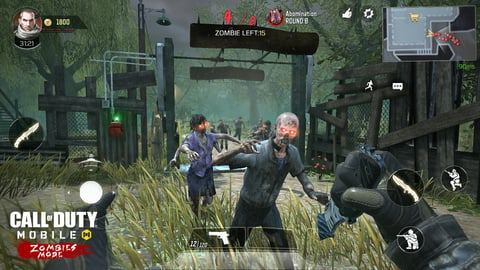 The resurrection of the Zombies mode in Call of Duty: Mobile has been a hot-button issue for many in the last couple of months, after an appearance in the Season 7 test build had many convinced of its imminent return.
Season 7 came and went, though, and then thoughts turned to Season 8: Train to Nowhere, which was released yesterday (September 7), but that came and went, and still no sign of those bloody zombies.
It wasn't just the test build either; the developers had spoken publically about working on its return, and a cryptic social media post in the week before Season 8's launch confirmed it was coming back "very soon."
A deal is a deal. GG's @TripleX201.

Now, the moment you've been waiting for. See below for everything I can leak about #CODMobile Zombies. pic.twitter.com/muJgsPIgvk

— Call of Duty: Mobile (@PlayCODMobile) September 2, 2022
So, where is it? Well, it looks like we are going to find out next week.

We'll Get COD Mobile Zombies Info "Next Week"
With the release of Season 8, the developers dropped the detailed patch notes on the COD: Mobile subreddit and, as their known to do, answered some questions from players.
Asked about the anticipated return of the Zombies game mode, they replied:
"Expect more info late next week on all that 👀".
With no expected release during the course of Season 8, many are now speculating that it will arrive with Season 9, which is expected to launch around October 13.
A fitting month perhaps, as it is not only the month that Halloween falls on but all ties up nicely with the game's third-year anniversary.
Thankfully, the time for speculation is almost over, and we'll have a lot more answers "late next week."
For more COD: Mobile news and guides, check out: