Call of Duty: Mobile esports is leveling up as ESL FACEIT Group and Activision sign a partnership deal to add the title to the Snapdragon Pro Series.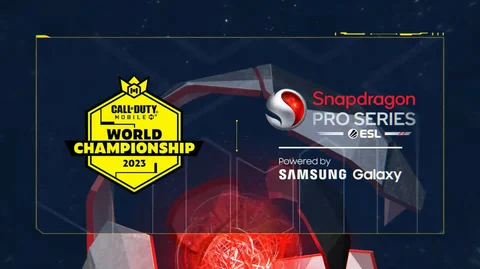 The world's largest multi-title mobile esports league, the Snapdragon Pro Series Powered by Samsung Galaxy, will add a new title to its upcoming tournaments - Call of Duty: Mobile.
ESL FACEIT Group (EFG) and Activision have signed a two-year partnership that will see Call of Duty: Mobile esports being offered across all levels of the Snapdragon Pro Series with USD $1.5 million in prize money for the 2023 competition year alone.
The competition will begin on April 27 UTC with in-game solo play and team play qualifiers being held in all regions.
The top-seeded competitors will then play against others in their region through the Mobile Open and Mobile Challenge ranks (previously known as Stages 3 and 4, respectively, of the Call of Duty: Mobile season) with regional prize pools totaling USD $300,000.
From there, the very best competitors will go head-to-head in the World Championship Finals to compete for the USD $1 million grand prize in December 2023.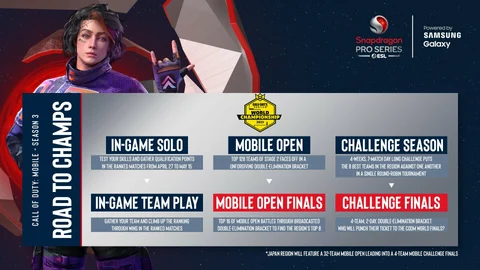 Sebastian Weishaar, President of Esports at ESL FACEIT Group, described the partnership as a path to increase access to mobile esports, stating:
Our partnership with Activision brings one of the most popular mobile esports in the world to the Snapdragon Pro Series and allows us to further democratize access to mobile esports while maintaining the prestige and foundation already established by the Call of Duty: Mobile World Championship.
Call of Duty: Mobile esports will return in Season 4 of the Snapdragon Pro Series in Fall 2023. It will offer teams a chance to earn a seat at the USD $200,000 Mobile Masters event in early 2024.
MobileMatters is in partnership with the ESL FACEIT Group.
Read more about the Snapdragon Pro Series: