Plenty comfortable coming down a smoking chimney, Snoop Dogg returns to Call of Duty: Mobile in time for Christmas.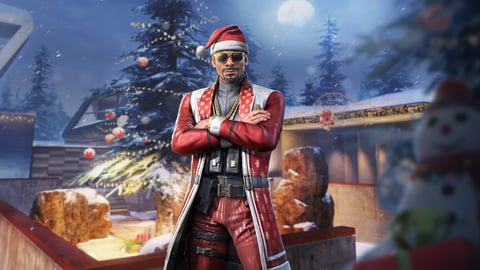 Next week will see the launch of Season 11 of Call of Duty: Mobile, introducing a holiday- and space-themed battle pass, a brand new weapon in the EM2 assault rifle, a new perk, and the return of the Doggfather himself, Snoop Dogg.
Snoop Dogg is no stranger to the Call of Duty franchise, or COD: Mobile for that matter, and he returns with some Christmas cheer in Season 11: Ultimate Frontier, with a brand new Santa-themed operator skin and weapon blueprint.
Everyone loves the Dogg, so you can bet this skin will be at the top of many people's wishlists this holiday season.
If you want to know how to unlock the Doggfather, we should you how below.

How To Unlock Snoop Dogg In COD: Mobile Season 11
Like Snoop Dogg's first appearance in COD: Mobile back in April this year, this new operator skin and weapon blueprint are available through a lucky draw.
The lucky draw is called 'Doggfather Holiday Draw' and features Snoop Dogg - Santa Snoop and a legendary weapon blueprint in the shape of the RUS-79U - Holiday Lights.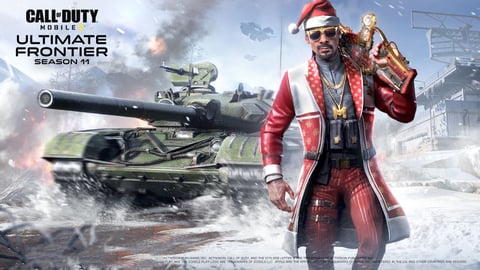 This is the same submachine gun Snoop Dogg was running in his first appearance, except this time, it's bringing some holiday cheer.
Unfortunately, because the Snoop Dogg operator skin is part of the Doggfather Holiday Draw, you will need to spend a decent amount of money to unlock him.
Players need to buy tickets to lucky draws, and those tickets get more expensive with each purchase. That, coupled with the fact that the most sought-after items are artificially rarer, and you will likely need to spend over USD 100 to get Snoop Dogg.
The Doggfather Holiday Draw will be made available at some point during Season 11, with no fixed date given yet by the developers.
Season 11 launches on December 14.
We will update this page with more information as it becomes available.
For more COD: Mobile news and guides, check out: