Messi and Pogba have been found in Call of Duty: Warzone Mobile.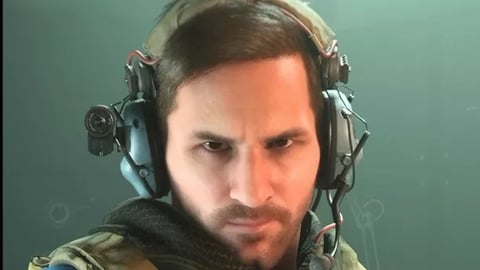 Soccer superstars Messi and Pogba will soon be making an appearance in Call of Duty: Warzone Mobile, the fourth COD title they will appear in this year.
While nothing is official yet, those that have been able to take part in the Warzone Mobile soft launch, which is currently only available in Australia (or by using a VPN), have found both Messi and Pogba in the list of operators.
Messi & Paul Pogba in Call of Duty(r): Warzone(tm) Mobile! pic.twitter.com/QaqFSO9hbU

— MobileWarzone (@PlayWZMobile) November 29, 2022
However, at the moment, both operators are unavailable for selection.
Both players, as well as Neymar Jr., have appeared in recent weeks in Modern Warfare II, Warzone 2.0, and Call of Duty: Mobile. In the former titles, the soccer stars were made available through premium bundles.
In COD: Mobile, Pogba was the first unlock of the Season 10 premium battle pass. Messi and Neymar Jr. will soon be made available in that game via lucky draws.
And thanks to some data mining, we have an idea of how Messi will likely be unlocked in Warzone Mobile as files relating to upcoming cosmetic bundles coming to the game have been discovered.
Bundles currently in the files.

They will be available once the store tab is unlocked.#warzonemobile #warzone #callofduty pic.twitter.com/dAjhpdTPHR

— WZM Leakers On Duty (@LeakersOnWZM) November 30, 2022
One is named "Messi Operator Bundle". This means Messi likely won't be cheap.
In Warzone 2.0 and MWII, his bundle costs 24,000 COD points or approx. USD 30, and it's not yet clear if owning Messi in those games will unlock him in Warzone Mobile - though if the developers stick to their word on cross-progression, it should.
The option to purchase a Pogba operator bundle will likely come at a later date.
The soft launch of Warzone Mobile has been a strange one. The developers have made no official announcement of its availability in Australia (for Android users only), but it is very much available and features the new conventional multiplayer modes revealed in the last couple of weeks.
Whether it will be opened up to more countries any time soon isn't clear, but you can be sure that millions around the world are hoping to jump into Verdansk again over the holidays.
For more Warzone Mobile news and guides, check out: