Still only available in Australia, iOS users in the country can now take part in the Warzone Mobile limited release.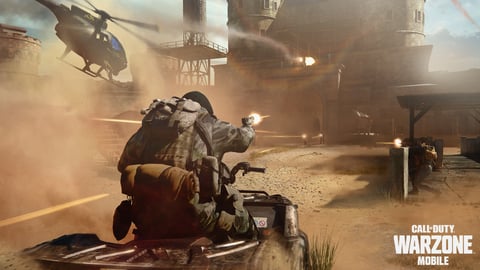 Call of Duty: Warzone Mobile's limited release has now been made available on iOS devices, a day after its launch on Android via the Google Play Store.

The game is still only available in Australia, with the developers promising to bring it to more countries and regions as they gear up for the game's global launch in 2023.
Warzone Mobile Soft Launch is officially out for iOS pic.twitter.com/cY4Ovm0jNZ

— Warzone Mobile Leaks (@WZMIntel) December 1, 2022
For iOS gamers wanting to get involved, all you have to do is head to the Apple App Store and download the app. The developers state that your Apple device should be an iPhone 8+ or better.
It has also been confirmed that all player progress made during the limited release will be retained heading into the global release, meaning this is essentially a soft launch of the title.
The current release is more full-bodied than the closed alpha testing builds we have reported on before. The game now features challenges and a battle pass system, cross-progression with Modern Warfare II and Warzone 2.0, and two conventional multiplayer modes, Team Deathmatch and Domination.
More features are expected to be added leading up to the game's global launch, including the popular Gunsmith system that allows players to customize their weapons.
Two more maps for the game's conventional multiplayer modes, adding to the two currently available, have also been confirmed. A fifth map, Shoot House, will be made available at the game's global launch if 35 million pre-registrations are reached.
For more Warzone news and guides, check out: