Rewards, perks and even a new troop is coming to Boom Beach Frontlines in season ten's Beach Pass. Let's take a look at it!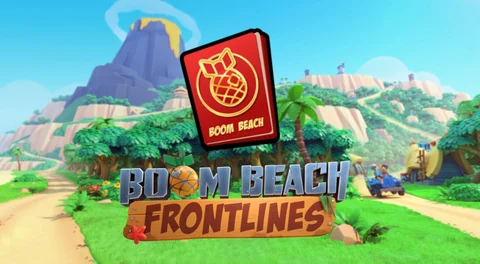 Season ten is here in Boom Beach: Frontlines! With it, a new Beach Pass has arrived with a new set of rewards, perks, and an exclusive new troop. For the uninitiated, the Beach Pass is a purchasable monthly pass that boosts a player's experience and progress in Boom Beach: Frontlines with additional rewards, cosmetics, and other perks!
But wait - season ten? Didn't Boom Beach: Frontlines just have its soft launch only on August 3, 2022? Yes, it did. However, the game has been in development since November 2021, and in that time, with its multiple tests, the game has already cycled through several seasons.
So, with that out of the way, let's take a look at season ten's Beach Pass and all that it has in store while it's available in Boom Beach: Frontlines between August 1 and September 1, 2022.
Season Ten Rewards
Season ten has some amazing rewards lined up for Beach Pass holders in Boom Beach: Frontlines. Here's what you can expect to get:
70 Beach Pass reward tiers to unlock. This includes rewards such as Common, Rare, and Epic Wild cards. Laser Ranger, the new exclusive Beach Pass troop, will also be available as a reward.
70 Free Pass reward tiers can be unlocked alongside the beach Pass. This includes rewards such as Common and Rare Wild cards.
Bonus Boxes will be rewarded after you complete the tiered rewards.
Exclusive New Troop: Laser Ranger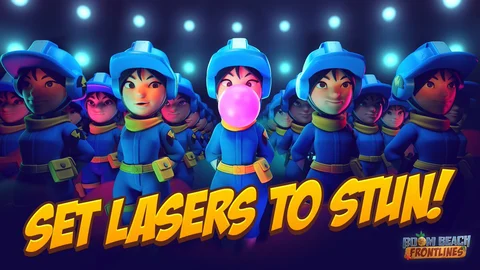 The Laser Ranger is an Epic Troop that deals damage to all opponents in a straight line. You will need to position her well on the battlefield to maximize the most out of her straight-line attack. Needless to say, the Laser Ranger can be highly effective when combatting enemies in tight and confined spaces.
The Laser Ranger can be unlocked first as a Beach Pass exclusive reward. Those without a Beach Pass for season ten will be able to unlock her at some other time in the future.
Beach Pass Perks
Season ten's Beach Pass will offer additional perks besides the extra rewards and exclusive new troops. These perks are:
Additional fourth Daily Mission.
Name will be colored gold on the 'end of the battle' leaderboard.
Bonus Boxes can be earned after completing tiered rewards.
That's everything season ten's Beach Pass has in store for us. You can reach the full details on the official Boom Beach: Frontlines site. You can download the game on both Android and iOS devices.
Stay up to date with the latest Boom Beach: Frontlines news and guides: