Capcom and Niantic will be collaborating on a new 'real-world hunting action' mobile game called Monster Hunter Now.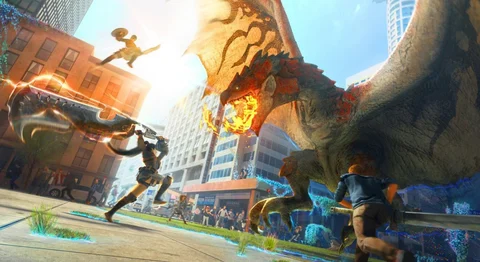 Monster Hunter Now is an epic new augmented reality mobile game that Capcom and Niantic have announced to be co-developing.
Niantic is best known as the studio that flaunted its AR work on the massively successful game, Pokémon GO. In this project, they will be utilizing this and more in combination with elements from Capcom's iconic Monster Hunter franchise.
Monster Hunter Now follows a story where the Monster Hunter universe has bled into our reality. It's up to players to confront and hunt these ferocious beasts in real life. Craft weapons, utilize resources, and keep a keen eye on the map as you look for your next opponent.
You will be able to roam in the real world and team up with fellow players, be they friends or strangers.

Combat remains an essential gameplay component in this new game. However, the battles will last a maximum of 75 seconds. Sakae Osumi, Senior Producer at Niantic's Tokyo studio, stated that they "wanted to make the combat element simple and intuitive, but still hard to master."
Monster Hunter Now will be released worldwide as a free-to-play title in September 2023 on both Android and iOS devices.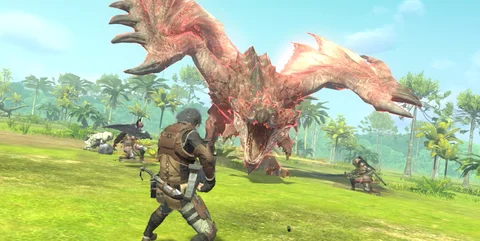 Before that, the game's first closed beta test (CBT) will begin on April 25. You can sign up for it at the official Monster Hunter Now website.
In a press conference, the devs promised that Monster Hunter Now will "create an experience that honors the incredible legacy of Monster Hunter." Only time will tell if this lives up to its name.
For more mobile gaming news, check out: