Marvel and Niantic have teamed up to develop an exciting AR mobile game called "Marvel World of Heroes". Here's everything we know about it.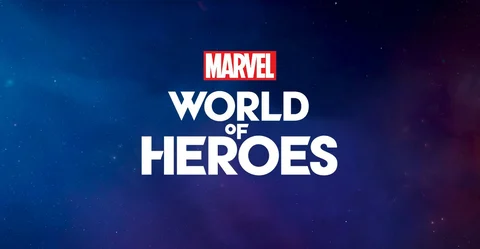 Marvel World of Heroes is a new augmented reality (AR) mobile game currently being developed by Marvel and Niantic.
It was first revealed at the Disney and Marvel Games Showcase at the D23 Expo 2022.
The announcement trailer did not reveal an incredible amount of information about the game. However, this is a groundbreaking development for Marvel as it is their first game that will allow players to create their own unique superhero.
Lead Game Designer, Neil Melville, can't wait for players to experience the game's detailed superhero character customization feature that will allow them to harness abilities such as Cyclop's laser vision, Thor's hammer, and Dr. Strange's mastery of the mystic arts. He adds:
I am very excited about the character avatar system in MARVEL World of Heroes, because it gives a lot of flexibility for players to express different body types, gender expressions, and outfit customization.
Marvel's partner in this project, Niantic, has enjoyed incredible success with their 2016 AR mobile game, Pokémon GO. Together, they hope to offer players an immersive new adventure that will see them take on various tasks and challenges.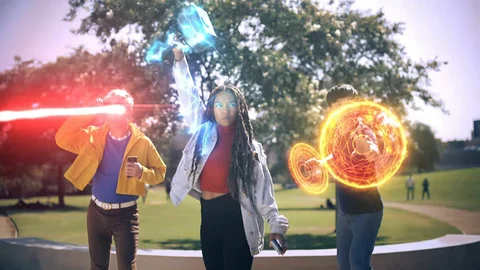 In Marvel World of Heroes, players will be able to patrol their neighborhoods, foil crimes, team up with friends, and meet iconic Marvel heroes such as Spider-Man, Captain America, and Wolverine to save the Multiverse. With the Multiverse, players will be able to travel to multiple alternate realities and engage with different characters and stories in the same location.
Senior Producer, Lyza Faylona, states that there is more planned for the game than what we already know. She adds:
The game will let players get a taste of the Super Hero lifestyle right in their own neighborhoods. It is my goal that this game instills in its player's feelings of freedom, power, curiosity, and cooperation, and will inspire them to make the world a better place.
Free-roam will be just as important in Marvel World of Heroes as it is in Pokémon GO, and we can only imagine that Marvel and Niantic will capitalize on this by introducing a variety of new features.
Marvel World of Heroes is set for a release in 2023. You can stay up to date with everything about Marvel World of Heroes and its launch date in your country by pre-registering through the official game site.

Stay up to date with the latest mobile gaming news and guides: