How to select a server in Dead by Daylight is stopping many from playing on launch day, but how do you fix it?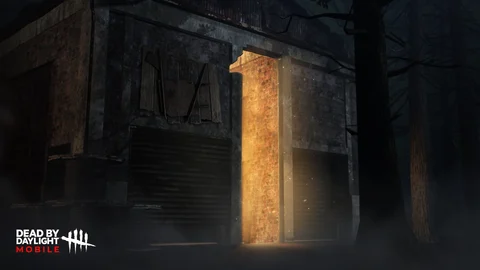 Rising from the ashes, a new, improved version of Dead by Daylight Mobile is being released today, promising new characters, improved graphics and UI, and an all-around more satisfying experience than the game's first iteration.
However, many of those who downloaded the update on March 15 - at the prompt of Google Play / Apple App Store - have found that the game asks them 'To Select A Server', which appears impossible to do.
Thankfully, this issue hasn't got anything to do with your device or a bug with the Dead by Daylight app and has a rather simple 'fix.'
How To Select Server On Dead By Daylight Mobile
Okay, the headline is a bit of a misnomer, as the issue isn't actually because you can't select a server but all because the Dead by Daylight servers are not actually live yet.
While the game launches on March 15 (in some countries), the servers will not go live until 10 pm ET.
Open the gates, the update is coming tomorrow!

The update will release at 22:00 ET, March 15th.#DeadbyDaylightMobile #NextEraOfHorror pic.twitter.com/35f0qzgQpG

— Dead by Daylight Mobile (@DbDMobile) March 14, 2023
That means the majority of the world will not gain access to the game until March 16.
Based on the server's live time, the Dead by Daylight Mobile will be available from these times:
Pacific Time (PT): 7 pm on March 15
Central European Summer Time (CEST): 3 am on March 16
Australian Eastern Standard Time (AEST): 12 pm on March 16
Once the servers are live, the option to select your server in Dead by Daylight Mobile should appear, solving this issue once and for all.
If that has you twiddling your thumbs, there are a few things you can do before the game goes live, including migrating your old Dead by Daylight Mobile account to this new version. For more information on how to do that, check out the official migration FAQ.
You can also make sure you are pre-registered ahead of time to make sure you get those pre-registration rewards.