Evermotion Mechanical Painting is the latest event in Genshini Impact. Let's take a look at all the details we know about it!

Evermotion Mechanical Painting is a new limited-time event in Genshin Impact! It was first teased in the Summer Fantasia update live stream in July 2022. With the event close on the horizon, we now know what this event has in store for us! A person from the Court of Fontaine called Félix Yogue will need help to resolve his problems. You will need to help restore the Mechanical Painting parts and combine them into an Evermotion Mechanical Painting to complete this event.
Here's everything you need to know about the event including the eligibility, duration, challenges, and rewards!
Evermotion Mechanical Painting Event Eligibility
To participate in the Evermotion Mechanical Painting event in Genshin Impact, you will need to meet certain requirements. These requirements are:
Adventure Rank 18 or above.
Complete the Archon Quest "Prologue: Act III - Song of the Dragon and Freedom".
Event Duration
Evermotion Mechanical Painting is a limited-time event that will be in Genshin Impact between August 12 at 10:00 a.m. local time and August 22, 2022, at 3:59 a.m. local time.
Challenges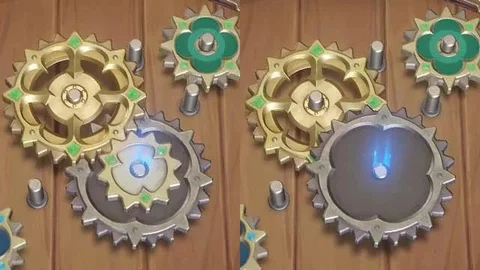 During the event, you will be able to use Félix Yogue's special workbench to restore the necessary Mechanical Painting parts. From the first day of the event, a new part that can be restored will unlock every day. There will be a total of six parts that need to be restored in sequence. After you have restored all six Mechanical Painting parts, you must place the parts at the right angles and specific locations to fully restore the Evermotion Mechanical Painting.
Keep in mind that if you exit the interface while the Mechanical Painting parts restoration process or the piecing process of the Evermotion Mechanical Painting is ongoing, the restoration progress will not be saved.

Event Rewards
You can earn multiple rewards by completing the Evermotion Mechanical Painting event in Genshin Impact. These rewards are:
Primogems
A Furnishing
Hero's Wit
Weapon Ascension Materials
Mora

You can read the full details of the event on the HoYolab site.
Stay up to date with the latest Genshin Impact news and guides: