League of Legends Esports Manager is to about to enter open beta in China.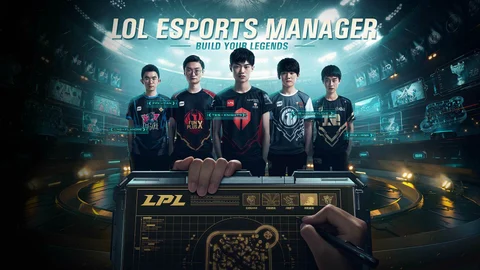 Have you ever wanted to manage your very own League of Legends Esports team? Well, Tencent Games has you covered with League of Legends Esports Manager. It's a strategic simulator that put players at the heart of a competitive team as they overcome trials and tribulations throughout each major tournament.
The game has been the talk of the town ever since its announcement during the 10-year anniversary of League of Legends back in 2019. Delays from Covid meant the game struggled in development. However, we got word from developers, Tencent, about exciting developments of the game. Let's go over the details!
League Of Legends Esports Manager - Release Date
No official release date has been confirmed. However, we know from the recent SPARK conference that League of Legends Esports Manager will be getting an open beta in China starting July 2022!

Gameplay
We had the opportunity to get a first look at the game when the League of Legends Pro League (LPL) in China released a video showing gameplay we can expect to experience when the game is released.
It looks amazing! But of course, this was released in 2021. Many things could have changed. But, we can already anticipate that a large portion of the gaming experience will be centered around building team rosters, developing players (and potentially young talent), real-time decisions, battle strategy, and other team dynamics.
We could even see aspects of running a business such as marketing or player reputation involved as your managerial responsibilities. The sky's the limit!
Teams And Players
Given that the open beta will be tested in China and our first look came from LPL, we can expect a number of Chinese players and teams to make an appearance in the game.
Rumors over the years have suggested that we could see pro Chinese players such as Tian, JackeyLove, and even Meiko show up as possible players that could be added to your esports team.
We're still in the early days of League of Legends Esports Manager, so keep an eye out on this space. Until then, check out news on these other exciting mobile games: