The latest dev snapshot from Riot Games revealed that Kai'Sa will the next Champion coming to Legends of Runeterra - along with all her followers. Here's all the details you need to know!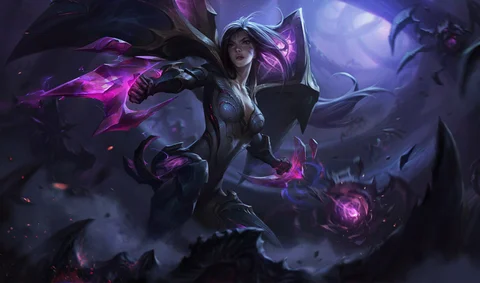 Riot is not wasting any time introducing new content to Legends of Runeterra. Despite only releasing the massive Worldwalker card expansion less than a month ago, the devs are back again with new cards. This time, Kai'Sa will be the new Champion headlining the next expansion that's coming to the game.
Let's not waste any time and unpack what we can expect of the new Champion and expansion in general!
UPDATE: Kai'Sa's Card Has Been Revealed!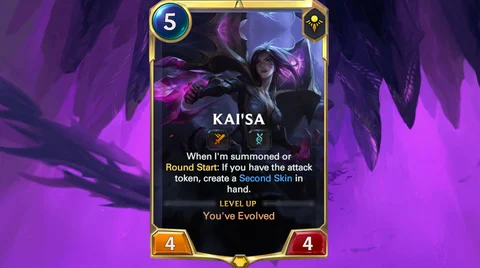 Kai'Sa will be a Shuriman Champion who will most likely be a favorite amongst those who prefer midrange Champions and combo finishers. Her card was recently revealed at the finals at the Wild Rift Icons Global Championship! We now know that Kai'Sa will be a five Mana 4/4 card with the text:
When I'm summoned or Round Start: If you have the attack token, create a Second Skin in hand; Level Up: You've Evolved.
Sounds like she'll be great for those strong initiate decks! In terms of gameplay, she will be an evolutionary-type Champion. Her card will transform based on her allies' keywords. So, with each card played, Kai'Sa - and her new followers - will be upgraded into stronger cards. Think of it as a snowballing effect that will be extremely dangerous if she and her entourage are not removed or at least contained. It boasts the sort of adaptability that is similar to cards like Aphelios and Udyr.

Next Expansion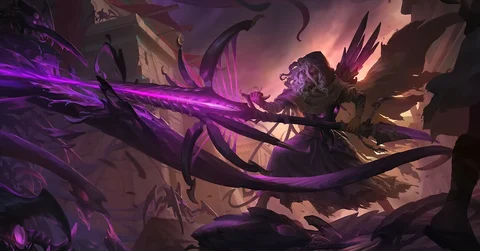 The yet-to-be-titled card expansion will be coming to Legends of Runeterra on July 20. Game Director Dave Guskin had this to say about it:
Kai'Sa will not be the only Champion joining us. We'll also be introducing new cards that thrive in darkness and some unlikely Heroes, whose power sources, like Kai'Sa's, are a little bit unconventional
These words have sparked quite the conversation amongst players - especially about Kai'Sa not being the only Champion - coming in the next expansion. Could we see League of Legends' newest Champion, Bel'Veth, come to the game? Or will it be more safe and classic picks like Rek'Sai or Kassadin? Only time will tell...
But in general, we can expect other cards to be Void-themed. New Keywords that synergize with the dark or weaken those that favor the light could be coming to Legends of Runeterra.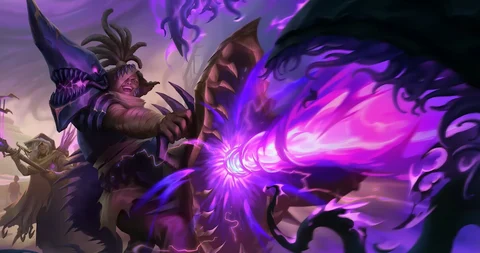 Also, if you're a fan of League of Legends lore, we'll be getting additional lore about Kai'Sa's backstory as her followers will introduce a new dimension to this Champion that we know and love.
That being said, Riot promises these new cards to be ominous but interesting additions to the game dynamic that will surely leave the Legends of Runeterra community happy for months to come.

While you're here, check out the latest news we have for the game: