Several cards were nerfed in a quick hotfix in Legends of Runeterra.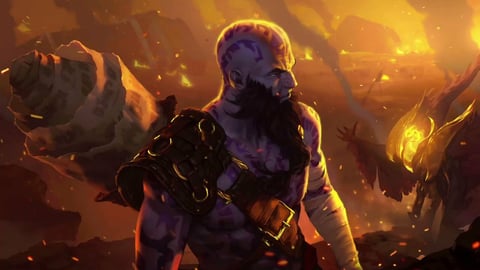 The Legends of Runeterra World Championship is in full swing, but that hasn't stopped Riot from introducing gameplay changes. Released in a quick hotfix so as not to ruin any preparation for the annual esports tournament, a small batch of overpowered cards were swiftly nerfed.
The devs revealed that we can expect a more detailed set of balance changes early next year. But that being said, let's turn out attention back to the recently introduced card nerfs.
All Nerfs In Legends Of Runeterra December Hotfix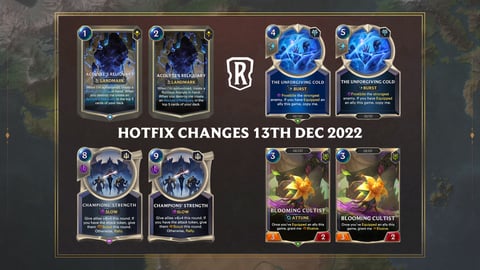 Four cards were nerfed in the December hotfix. Acolyte's Reliquary, Champion's Strength, and The Unforgiving Cold saw an increase in their card costs. Blooming Cultist, on the other hand, saw the removal of the Attune keyword from its card text.
Here are the card nerfs in detail:
| | |
| --- | --- |
| Card | Nerfs |
| Acolyte's Reliquary | Cost increased from 1 → 2 |
| Blooming Cultist | Removed Attune keyword |
| Champion's Strength | Cost increased from 8 → 9 |
| The Unforgiving Cold | Cost increased from 4 → 5 |
Stay up to date with the latest Legends of Runeterra news and guides: