Can you change your name in Marvel Snap, and if so, how?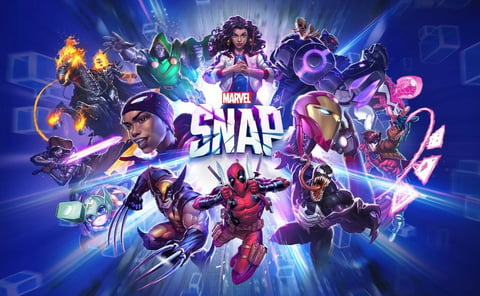 We don't know about you, but Marvel Snap has rarely taken a day cell-shaded day off our phones since its launch in the latter half of 2022.
Welcomingly simple yet endlessly complex, developer Second Dinner's card battler has quickly established itself as the best on the market, with its short game times and snapping mechanic making it the perfect on-the-move (or on-the-toilet) competitive game.
And that doesn't look like changing anytime soon. The recently released dev roadmap revealed plenty of new features on the way, and you can be sure players will be tweaking their decks and snapping into the early hours for a while yet.
One feature mentioned - and often requested by players - is the ability to change your name in Marvel Snap.
Right now, without the ability to play with your friends or be part of a guild, what you're named in Marvel Snap doesn't really matter. But soon, everyone will know that - in a rush - you named yourself after your favorite shampoo rather than something that would break your opponent's spirit.
Thankfully, the feature is on the way, and the developers have now given a timeline to when we can expect it.
How Can You Change Your Name In Marvel Snap?
You can't!
As mentioned before, the feature is currently not in the game. However, it is on the way, marked as a 'coming soon' addition in the most recent roadmap.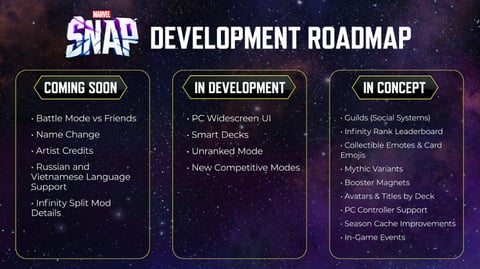 Now, thanks to recent comments made by the game's Chief Development Officer, Ben Brode, we have a clearer idea of when that will be.
While announcing that a new patch was to be dropped on January 5 (which ended up delayed for as much as a week), Brode took the time to answer some questions in the comments, including when the ability to change your in-game name will come.
According to Brode, it will come not in this delayed patch but "possibly" the next one, which is scheduled for release on February 6.
not this next patch but possibly the next one

— Ben Brode (@bbrode) January 3, 2023
What the delay will do to this timescale isn't immediately clear, but for those desperate to change their name in Marvel Snap... don't fret - they are on it.
Once the feature is finally implemented, we will update this page with a how-to.
For more Marvel Snap news and guides, check out: